"Fascism is just Extreme Capitalism and anyway Nazis were socialists."
—Ann Coulter, probably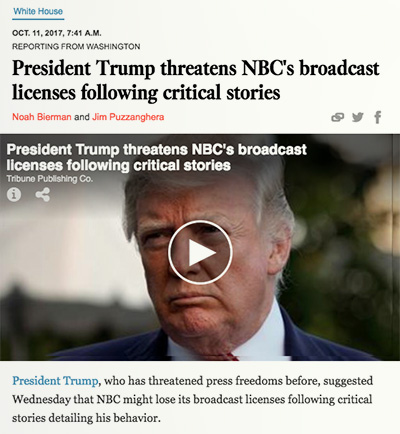 Trump has now directly and *very explicitly* threatened the freedom of the press.
That is fascism. It's not grey enough to be up for debate.
Trump supporters are fascists, regardless of their protestations.
Fox will probably run copy about how fascism "isn't illegal" to keep the paste-eaters on talking points.


—jason malmberg
Flommist Jason Malmberg is a simple man who believes in brown liquor and small dogs. He also makes art sometimes. Copyright © 2017 Jason Malmberg. Ann Coulter fake quote by Mark Urquhart.
FLOMM FEATURES SOME
of the brightest stars in our zeitgeist
but creating content across numerous platforms
needs a little audience participation

PLEASE CLIC BELOW to donate to the cause





JOIN THE MOUVEMENT ! GET EXCLUSIVE STUFF !


clic
「 HIER 」 to return to the DER TUNG front page