MALMBERG'S UNORDERED LIST OF REKORDS THAT WERE BETTER THAN OTHER REKORDS AND ALSO ARE REKORDS THAT CAME OUT IN 2016.
This is by no means a be-all end-all list of the year's best rekords because who has time to hear everything. But these are the rekords that made a mark on me in The Year of Our Lord 2016 A.D.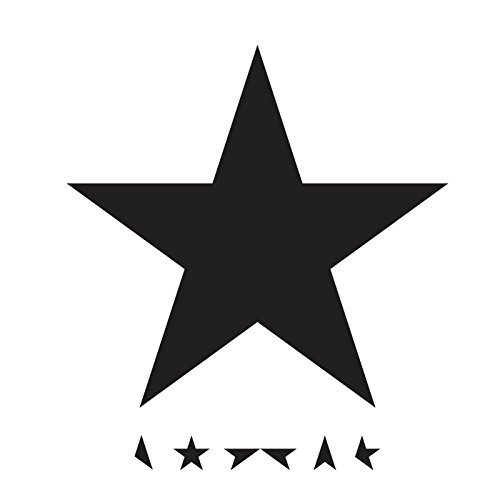 Bowie Blackstar
This is a tough one since I listened to it a lot for one week and then was never able to listen to it again, you understand why.
Entire forests of pixelwood trees have been chopped down discussing this one and it will forever be shorthand for the seventh broken seal that sent 2016 spiraling into the nightmare I think we can all agree it became. Some day I'll be able to hear this one again but for now the wound is still, at 11 months, too fresh.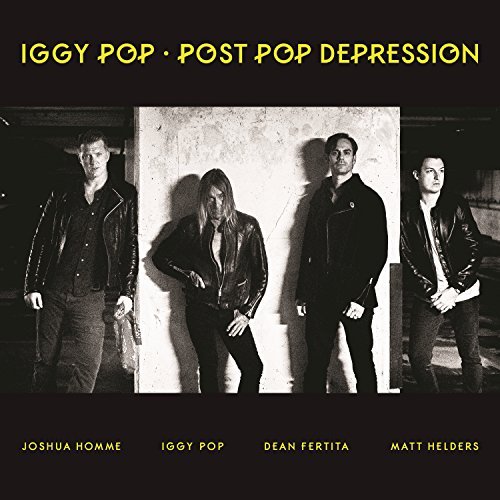 Iggy Pop Post Pop Depression
Such is the universal goodwill for Mr. Osterberg that I have lived through a half dozen good faith attempts at his 'comeback' and 'return to form' and for once it actually fits. This is Iggy Prime and it's such an unlikely success that it's a wonder it exists at all.
If hanging around with Homme was the spark Iggy needed to get back into East Berlin vampire mode then I wish they'd have met 20 years ago. In some ways it's fitting that Bowie and Iggy both had such vital late-career records this year and for that reason I hope Pop is regularly taking his Centrum Silver.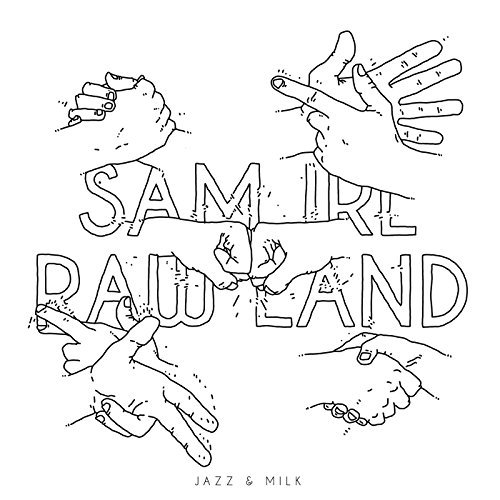 Sam Irl Raw Land
The post-Settle years have been a boom period for records trying to approximate the spare, driving sound of early house records but often tend to fall more on the side of aping preset sounds and ornamental elements. This one felt like it located the same headspace as a lot of those golden age classics and thats where it was coming from and that really resonated with me.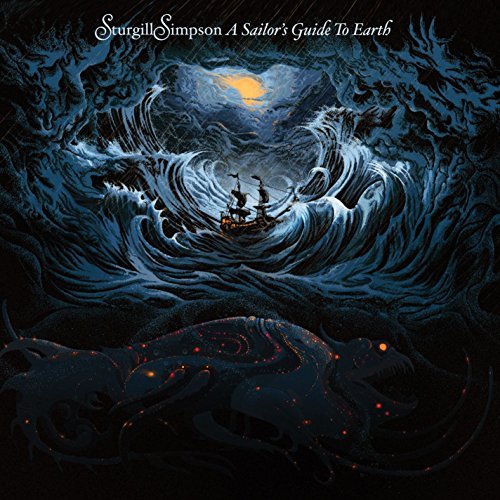 Sturgill Simpson A Sailor's Guide to Earth
My dad was a truck driver in the late 70s through the 80s. As such I was exposed to a lot of country music made in the period before Garth stormed the charts with his hybrid of 80s pop and Walmart tropes. The thing about country from that time was the diversity of sounds and approaches. It hadn't all been codified down to genre cliches so that made a lot of space available for real people to tell real stories about lives richer than muddin' in F-150s on the 4th of July or whatever dire nonsense modern pop country is on about. Sturgill is absolutely an extension of that tradition and his third album has that same kind of richness.
A collection of stories that can only come from someone that actually lived a life with a few decades' dings and scratches on its hull. Further: "Maybe get high, play a little GoldenEye. On that old 64." is a strong contender for Year's Best Couplet.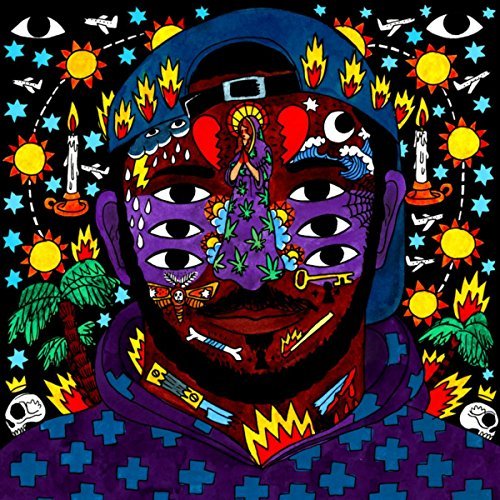 Kaytranada 99.9%
Nothing this summer sounded better than this record, a kaleidoscopic explosion of R&B, house, and at times (UK)Garage and handbag sounds that's so diverse yet fuses so perfectly to its whole. A breath of fresh air into the lungs of an indie R&B movement that was starting this year to feel like a threadbare crutch for bedroom producers. And anyone that gets Craig David into ears in 2016 is worth listening to.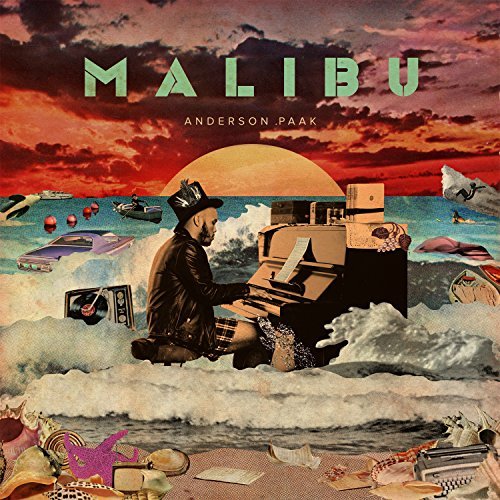 Anderson .Paak Malibu
Dude. Dude. Duuuuuuuude. Was there any better shout of arrival in 2016 than Malibu? This is an album so confidently crafted and so expertly plotted and played that it all but grabs you by the collar and demands that you recognize .Paak as the superstar that he's right on the cusp of becoming.
To hear this record on, your first lesson is to immediately understand that this is a man with a point of view and surplus talent to get it across. It's his second album but to me feels like it's the first that's completely *his*. If you didn't ride a bike in the sunshine to Celebrate this summer I feel bad for you.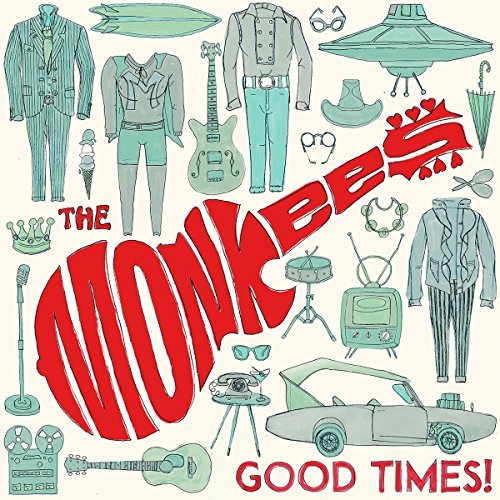 The Monkees Good Times
No really. I didn't even want to bother listening to this the first time, but am glad I did. How on earth this thing works at all is a testament to the magic of excellent pop songcraft. Dolenz, Tork, and Nesmith opened up the vaults and opened themselves up to collaboration to with legendary popsmiths like XTC's Andy Partridge and improbably turned in an album that can hang with any of their OG Colgems run.
This was a perfect summer album and was designed as such, and there was nothing like hearing Me and Magdalena while actually driving south to Monterey, which I did. Tops pop.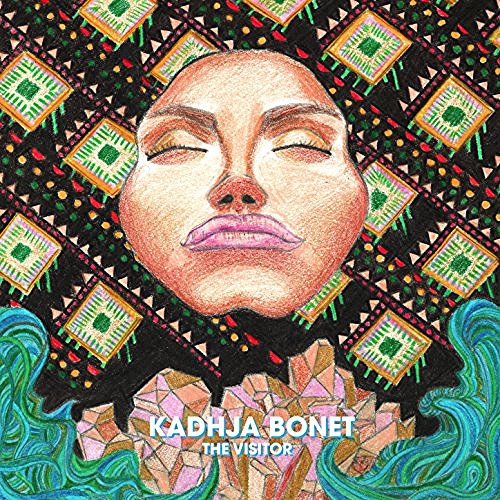 Kadhja Bonet The Visitor
I don't throw around cliche terms like 'singular talent' but if I did … You're going to either know the name Kadhja Bonet in 2017 or you'll end up catching her on her second album, but some day you're going to love this woman.
As much an alien as Janelle and with a voice that can cut glass and melt steel often within the same verse, Bonet is the real thing. She writes all her own arrangements as well so I can't wait to visit every planet she decides to pilot us to. And she's just getting started.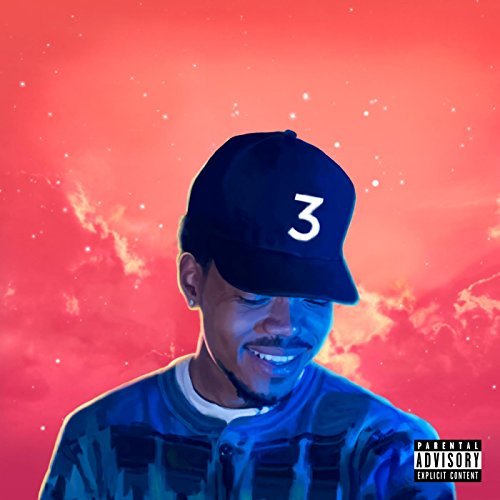 Chance the Rapper Coloring Book
As a non-religious person who also deeply enjoys the art inherent in religious expression, it seems like a natural that an artist would eventually marry the celebratory uplift of gospel sounds with hip-hop in a way that fortifies their individual strengths outside of the stock redemptive tracks that we've had for decades.
Chance has a spirituality that makes religion seem infectious even to this honkey atheist. And besides that, he's the single freshest voice in hip-hop to pop up in years. I know people that don't get his wavelength and I feel bad for them because Chance is working with a virtually unlimited ceiling and the ride so far has been dazzling.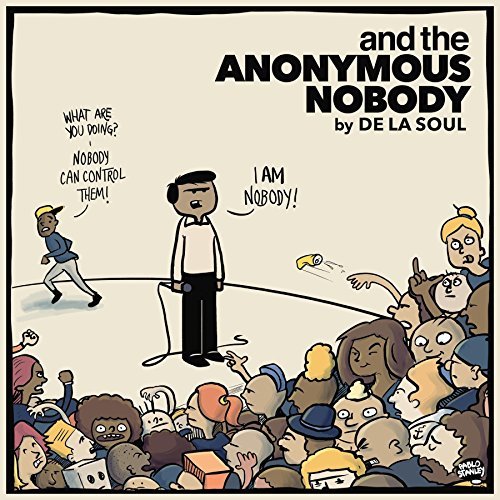 De La Soul and the Anonymous Nobody …
Perhaps Im just showing my age here but a running theme for 2016 seems to be Classic Band Makes Album That Shouldn't Be as Good as it Is. And so it is with De La Soul's 8th album in almost 30 years.
They crowdfunded it, put a band together, wrote music to mine samples from and made their best record since Stakes is High. You get the sense that they learned a lot from their Gorillaz collabos and it only served to expand an already adventurous sonic palette.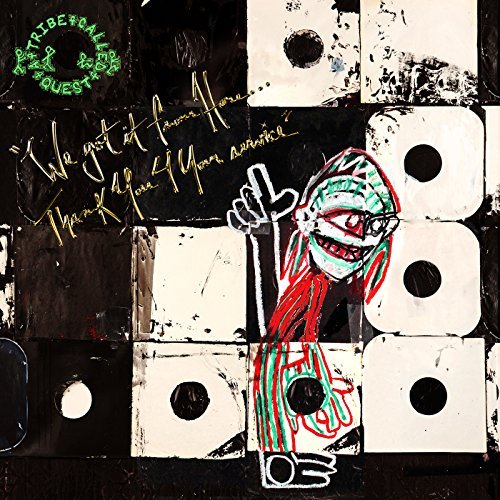 A Tribe Called Quest We Got it From Here … Thank You 4 Your Service
I don't rank these things but if I was pressed to crown an AOTY it wouldn't even be a question. Arriving during the worst week in 21st century American history (and yes, it's worse than that other one you're thinking of) the new Tribe record could not have been more perfectly timed or completely and wholly relevant. It's almost clairvoyant in its perfect view of where it would touch down on the timeline. A perfect eulogy for Phife and a valuable shoulder to lean on in one of our darkest moments, this is the kind of record that fuels the revolutionaries we're all about to need to become.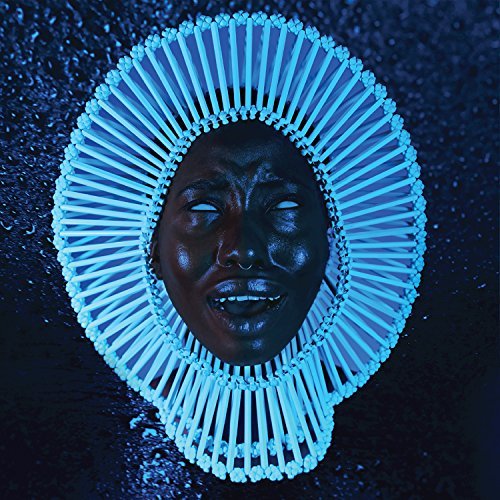 Childish Gambino Awaken, My Love!
Wow. I mean really. Wow.
The Kauai EP hinted at where Glover was about to take things, and those early leaked tracks teased out what was coming but damn if this isn't brilliant and complete statement of purpose from an artist intent on showing us that not only can he do anything but that he won't be happy until he's done *everything*
This is the space funk soul album you imagine when you're flipping through the used bins and you see those great old airbrushed 12"sleeves from the 1970s. He manages to channel Prince, Isaac, Erykah, Marvin and Al without the record ever drifting into throwback or replica pastiche. These grooves have real blood in them and the rhythms pulse with sweat.
Funky, sinewy and absolutely *vital*
And that sax/flute tradeoff in the middle of album closer Stand Tall is one of the favourite sounds I've heard all year.

Stuff I also liked:
bLAck pARty MANGO
D. Dumbo Utopia Defeated
Hamilton Leithauser + Rotsam I Had a Dream That You Were Mine
Cassius Ibifornia
Zhu Generationwhy
Cleopold Altitude & Oxygen
Parquet Courts Human Performance
Février EP
Society All that We've Become
Lakuta Brothers & Sisters
The Lemon Twigs Do Hollywood


Portions of ALL OF THIS are part of this week's FLOMM playlist:
FLOMMISCHEN número 152
« liste non ordinata MALMBERG rekord-hilites en 2016 »
38 tracks [2hr 44 min]
FOR MOR FLomm músik
Hit up FLommischen.tumblr.com
feat.
WEEKLY FLOMM Spotify playlists
Regularly curated by flommists Steve Mehallo + Kristin Valentine Buechler



—jason malmberg
Flommist Jason Malmberg is a simple man who believes in brown liquor and small dogs. He also makes art sometimes. Copyright © 2016 Jason Malmberg. Top image source.
FLOMM FEATURES SOME
of the brightest stars in our zeitgeist
but creating content across numerous platforms
needs a little audience participation

PLEASE CLIC BELOW to donate to the cause





JOIN THE MOUVEMENT ! GET EXCLUSIVE STUFF !


clic
「 HIER 」 to return to the DER TUNG front page