This weekend I was at the Guggenheim where I saw the Moholy-Nagy show – and since I'd never encountered his work before, my first reaction was:

Pretty crazy that he did all this during the early 1900s!
László Moholy-Nagy (1895–1946) originally studied to be a lawyer, then during the First World War, he started sketching – and that led him to pursuing art; but he didn't just stick to one medium.
He experimented in – and with – everything; inventing new approaches, new technologies and processes at a time when abstract art was condemned by the authorities – one more thing that sucked about Adolf Hitler.
Seen Interstellar? Moholy-Nagy's fingerprints (influences, actually) are all over Christopher Nolan's movie – but going farther back, Moholy-Nagy's own film effects debut was in Things To Come (1936), tho most of his work ended up on the cutting room floor (or as extras on the DVD).
Moholy-Nagy also influenced FLOMM, of course – in both game and education. In architecture, the NYTimes even suggests that the Guggenheim museum itself was built to complement Moholy-Nagy's work. It all fits well within Frank Lloyd Wright's modernist spiral …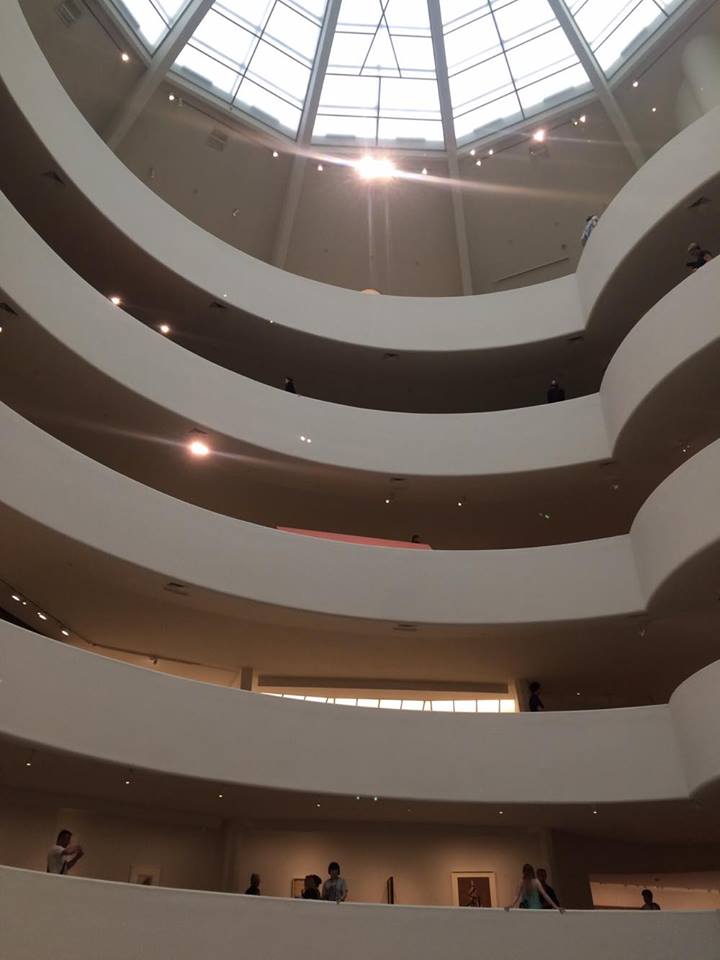 Starting out, though, I like dark stuff so I gravitated towards these …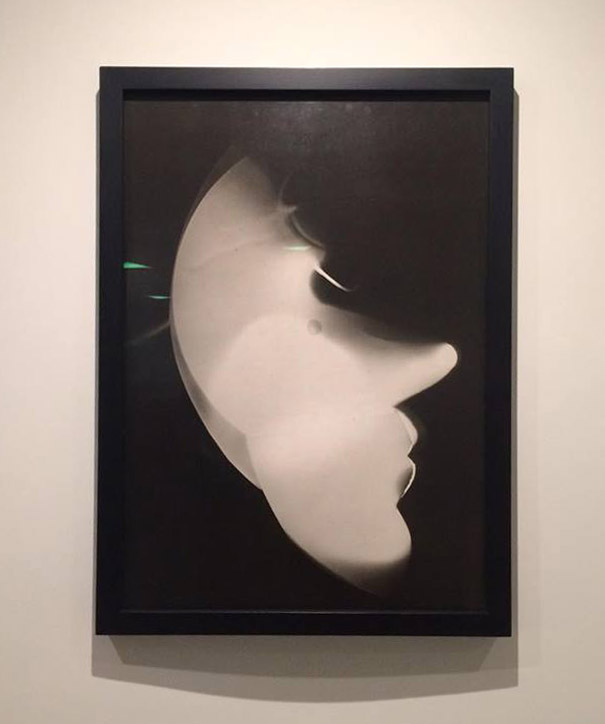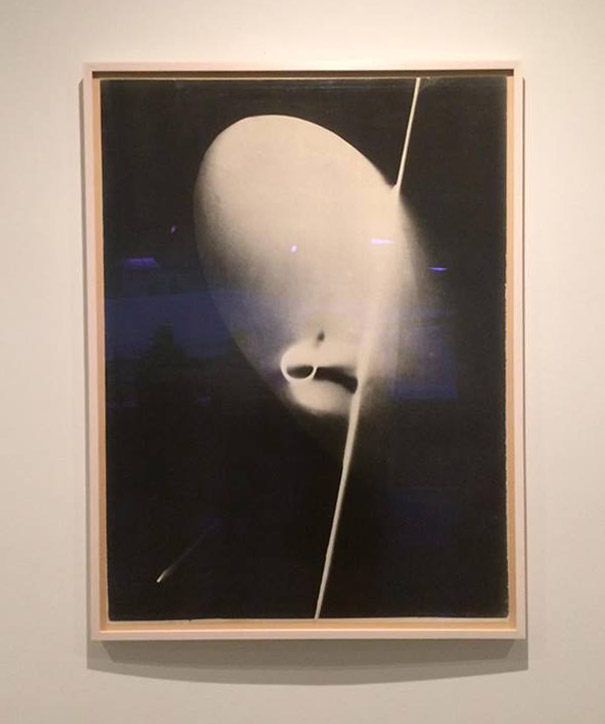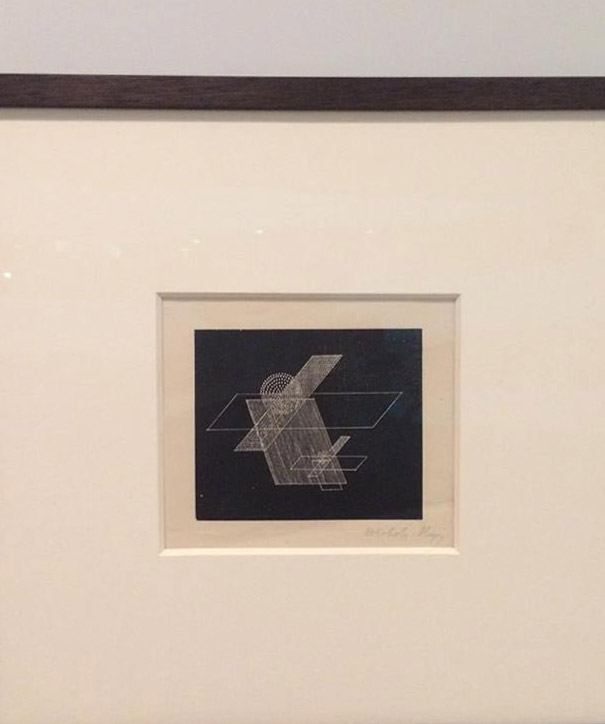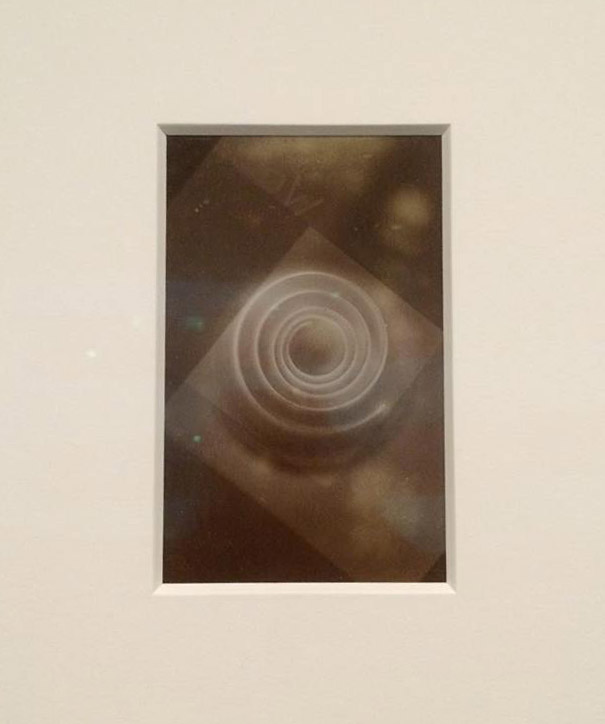 László Moholy-Nagy, Photograms, 1920s

Lots to process = lots of reading: Moholy-Nagy's camera-less photograms take into account composition, space and form. I thought of my own work, experimenting with fax paper.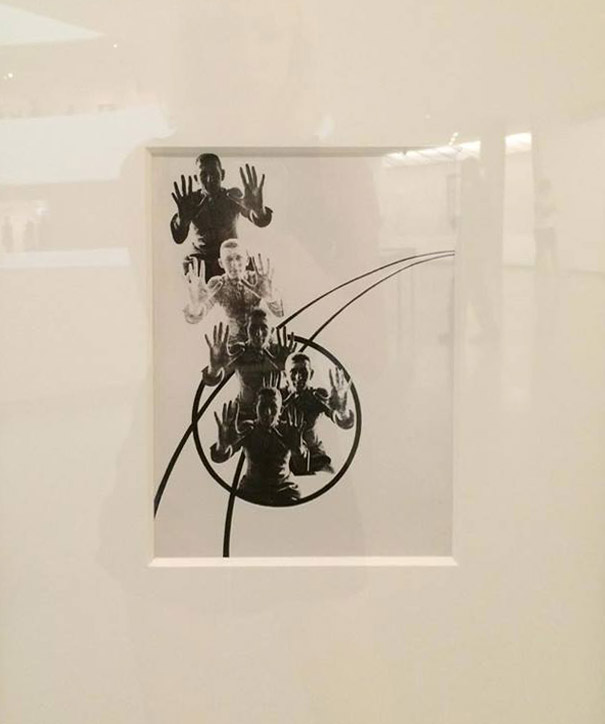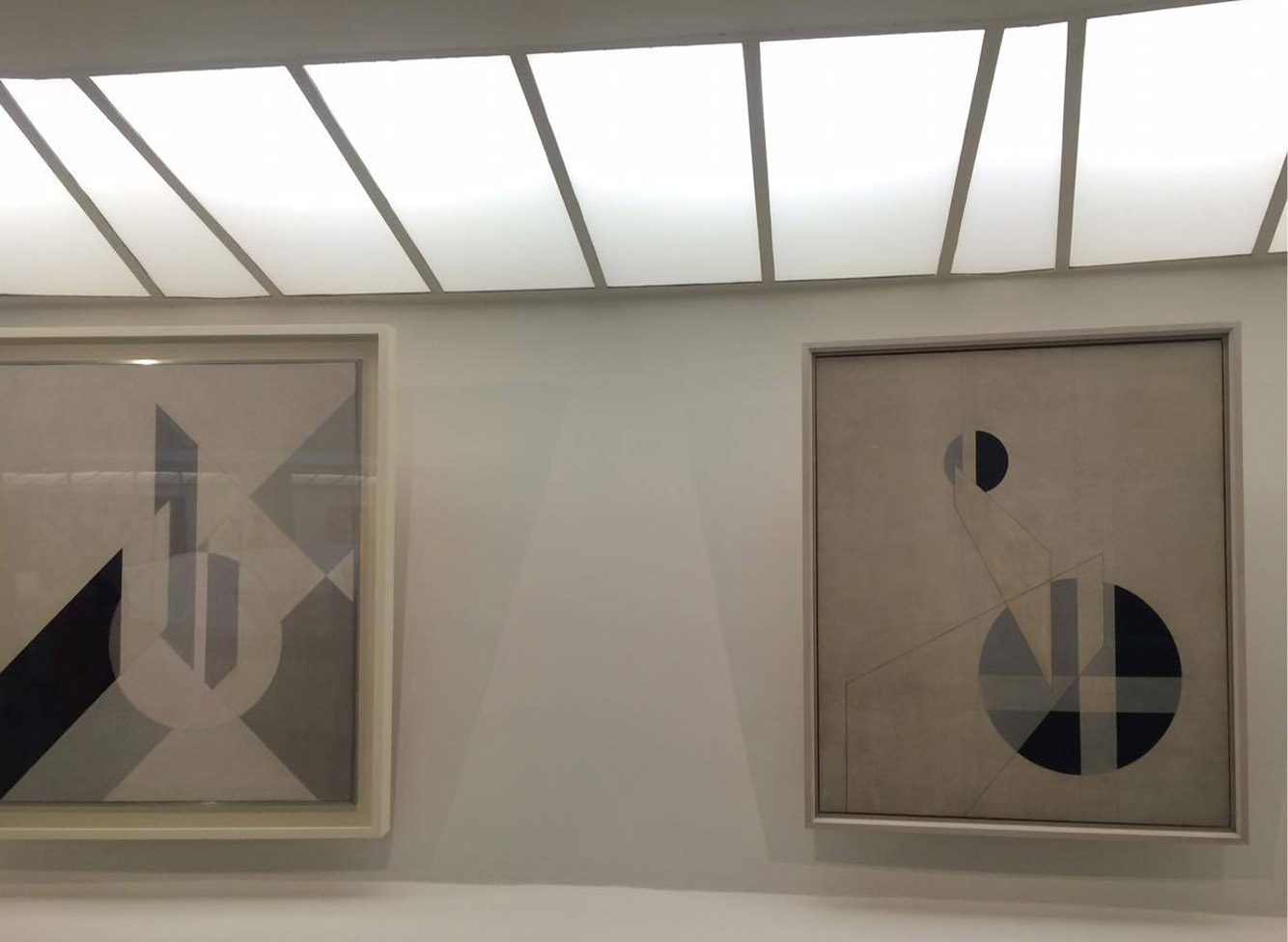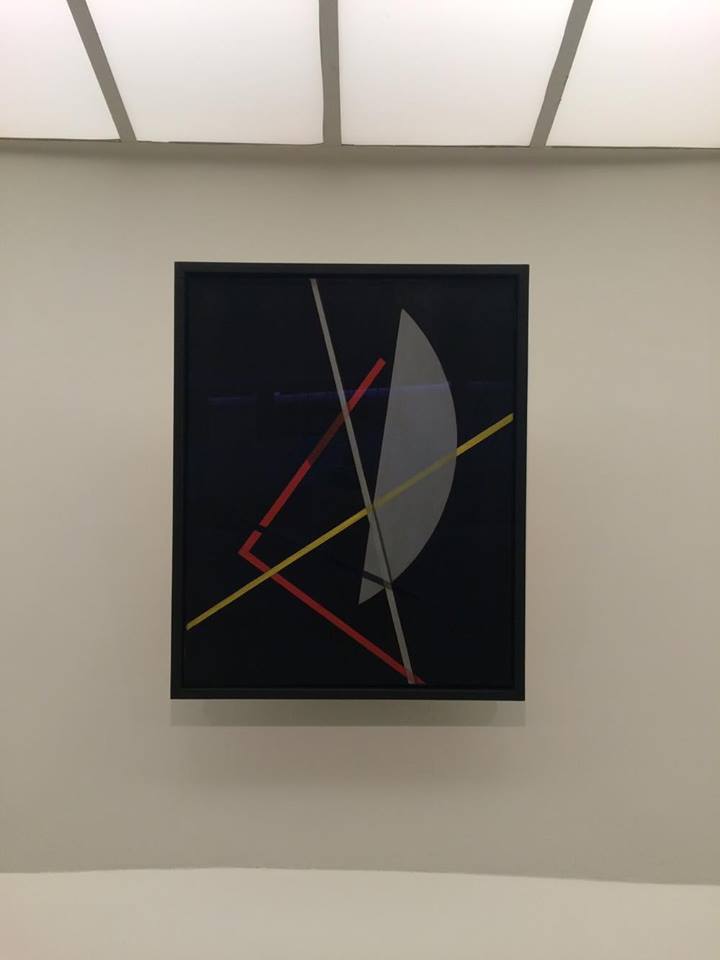 Paintings.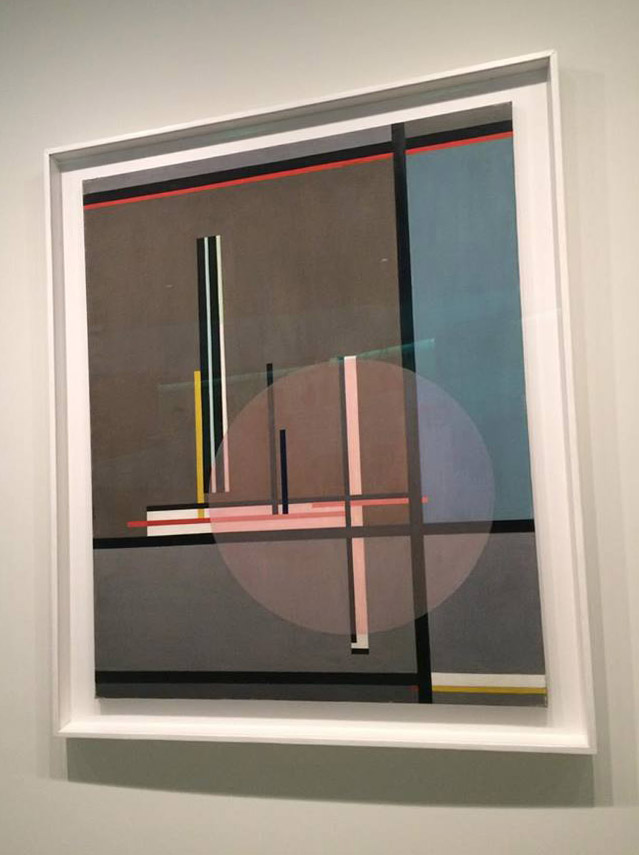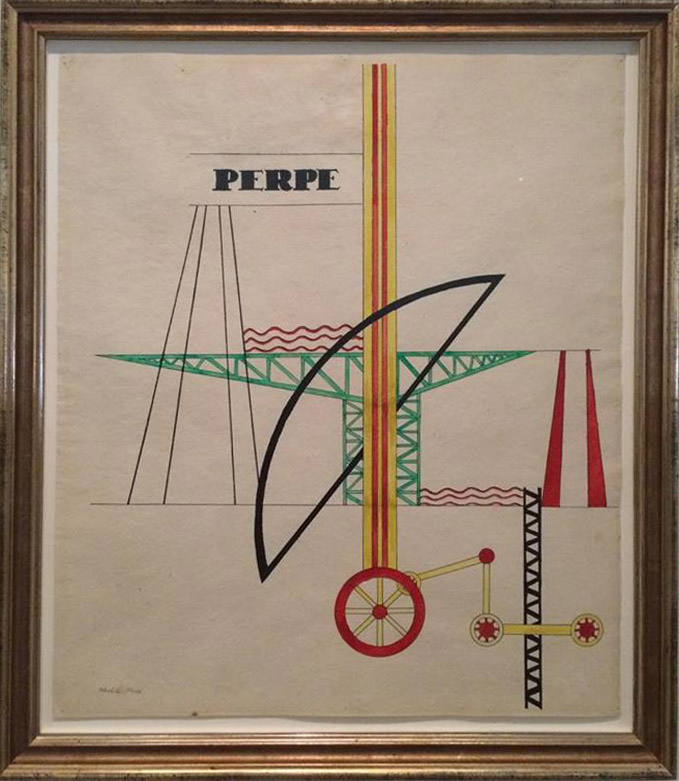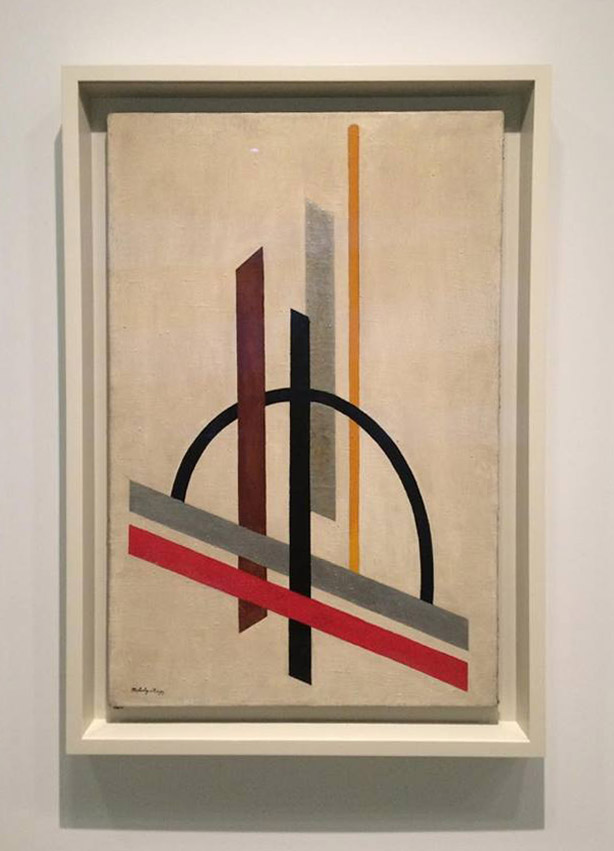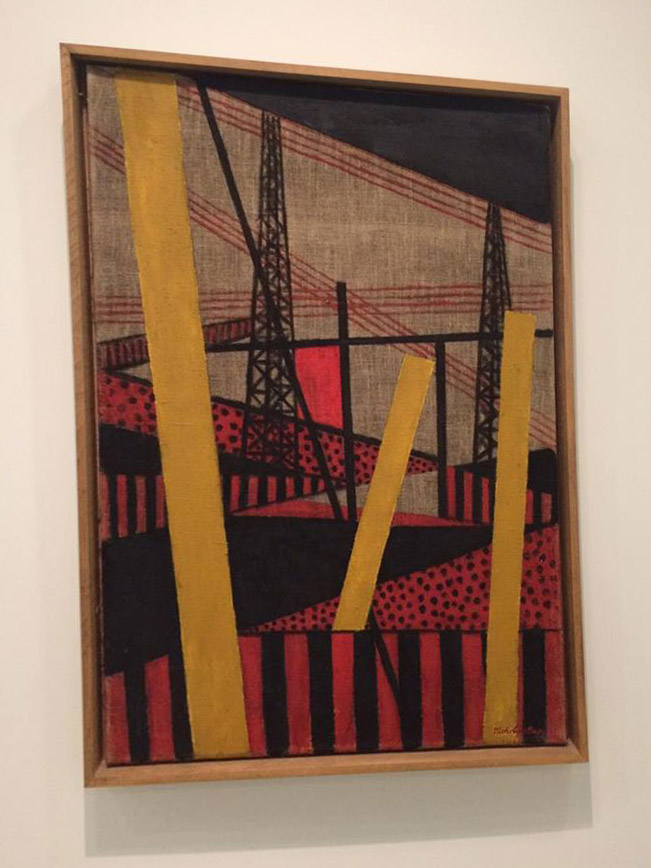 Moholy-Nagy was all about LIGHT – how we see and perceive things around us. How light illuminates, or projects. This even reflects in how he'd paint, use colour, and build.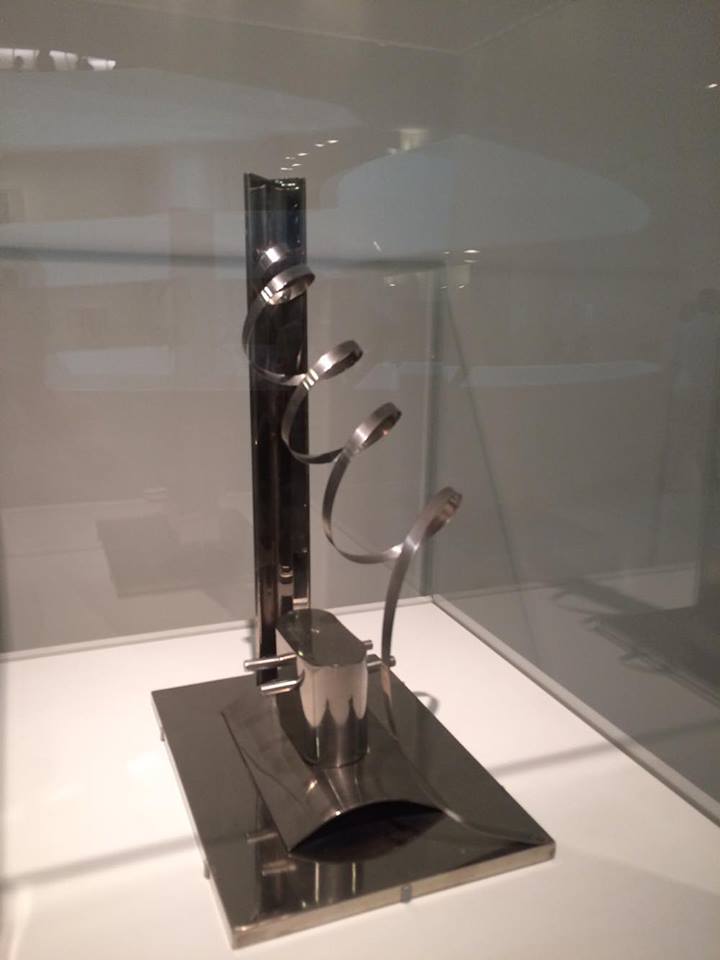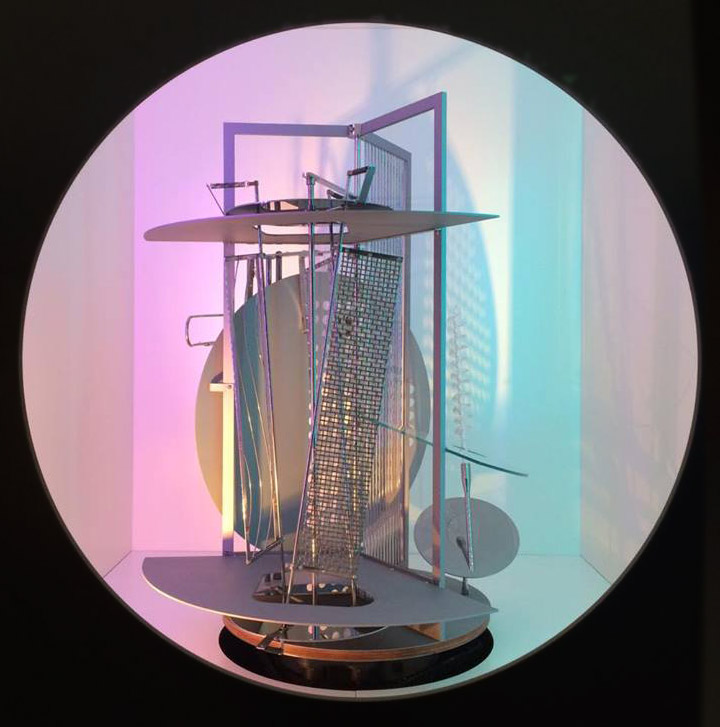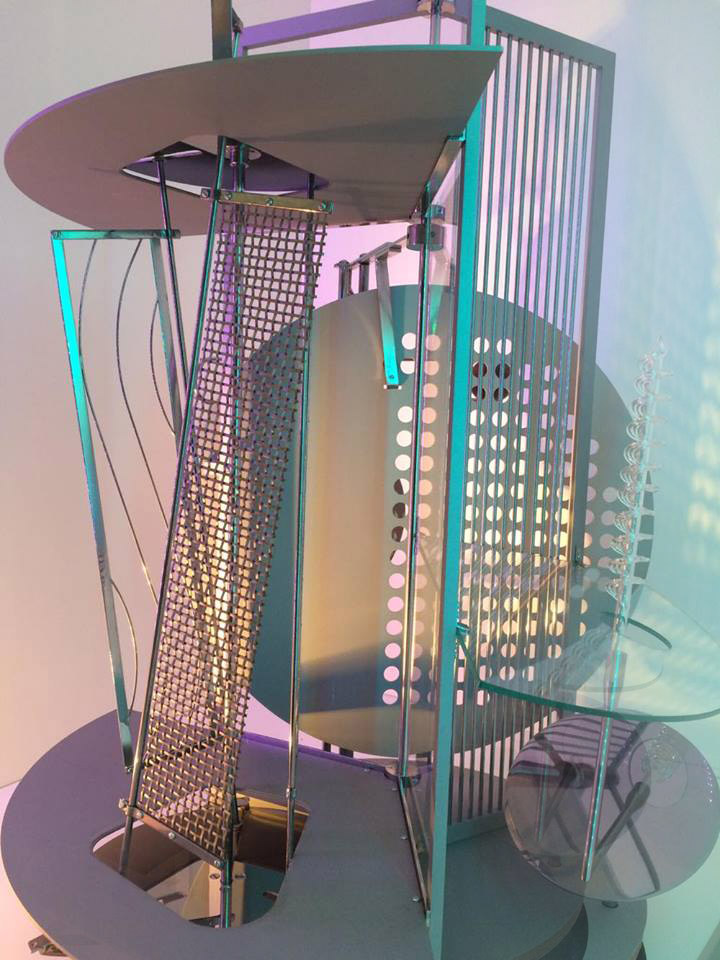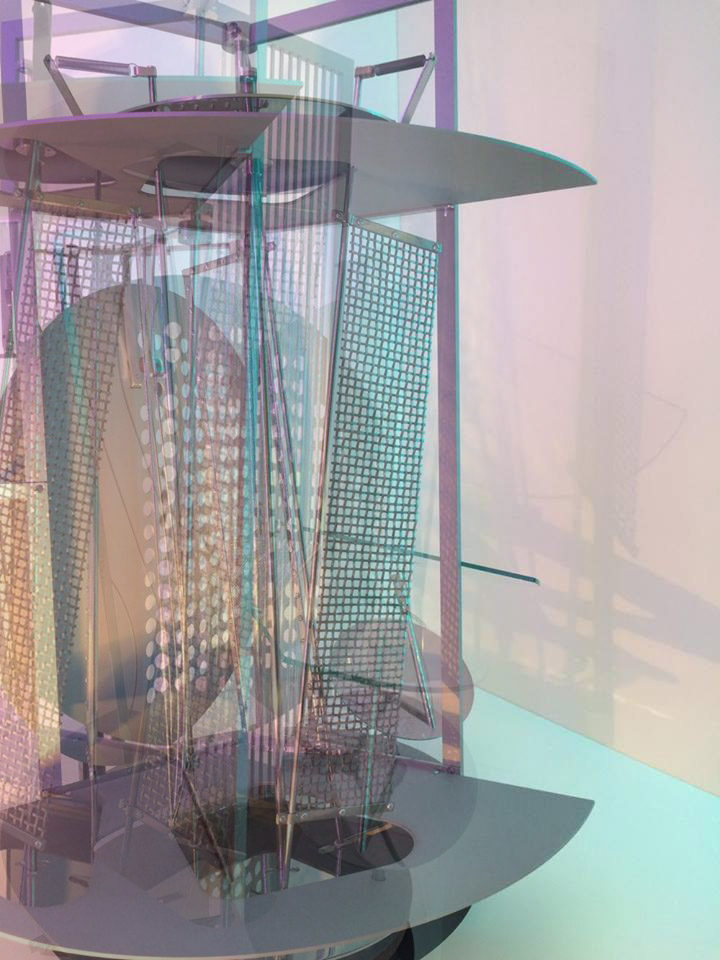 László Moholy-Nagy, Light Prop for an Electric Stage (replica), 1930

Also known as The Light-Space Modulator – years before the 'the pew 38' version.

Lás­zló Moholy-Nagy, A Lightplay: Black White Gray, circa 1926
His film on light play was amazing (above), Again, pretty crazy he did all this so long ago.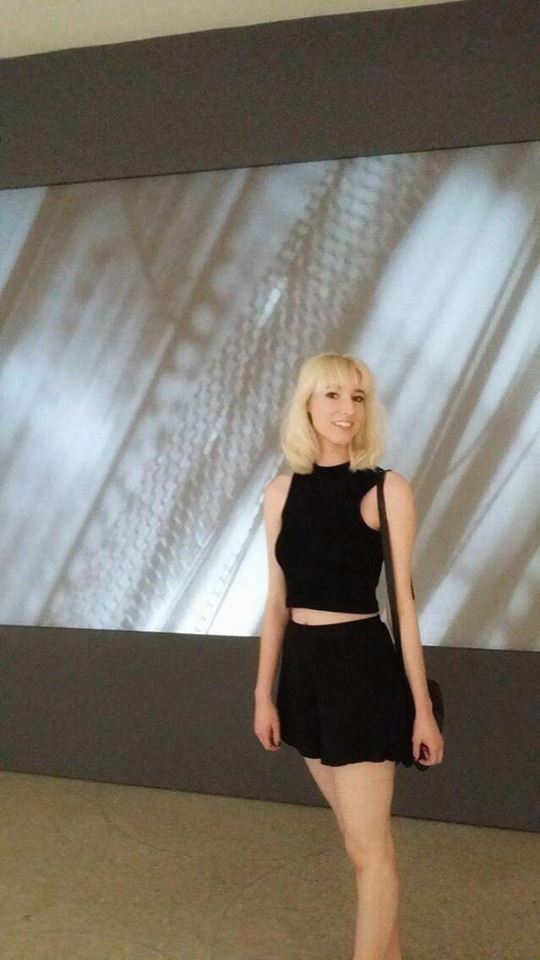 This was in front of the light play film.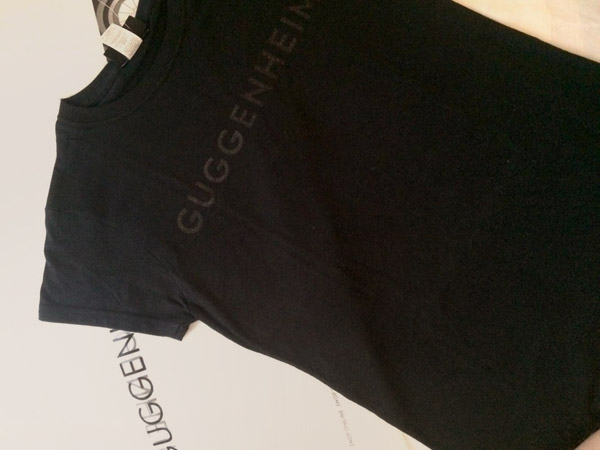 It was all so cool I had to get a shirt.
Here's the catalogue.
Moholy-Nagy: Future Present runs thru 7 September 2016 at the Solomon R. Guggenheim Museum in New York City. THEN, it'll be at the Art Institute of Chicago 2 October 2016 thru 3 January 2017; and at LACMA 12 February thru 18 June 2017.
—kylie jackson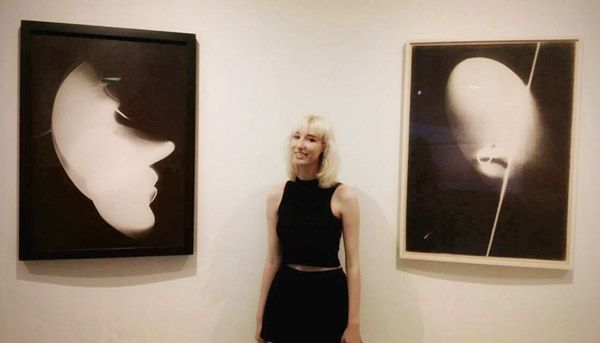 Flommist Kylie Jackson is an ingenue, model, student, artist, and DJ. Copyright © 2016 Kylie Jackson. FLomm 'fotoplastique' image of Kylie (up top) crafted by mehallo, Kylie photographed by David and Tanya Brown.
FLOMM FEATURES SOME
of the brightest stars in our zeitgeist
but creating content across numerous platforms
needs a little audience participation

PLEASE CLIC BELOW to donate to the cause





JOIN THE MOUVEMENT ! GET EXCLUSIVE STUFF !


clic
「 HIER 」 to return to the DER TUNG front page