l'edition

ACQUISTARE ARTe !
expérience flomm beyond the screen – flomm up your flat, build your collection d'art contemporáneo –
LIMITED EDITION FLOMMIST works und MOR

OWN FLOMMIST WARES !
SUPPORT ARTISTS !
SUPPORTo FLOMM ! " we're all artistes in hier "


We have 3 l'edition offerings right now: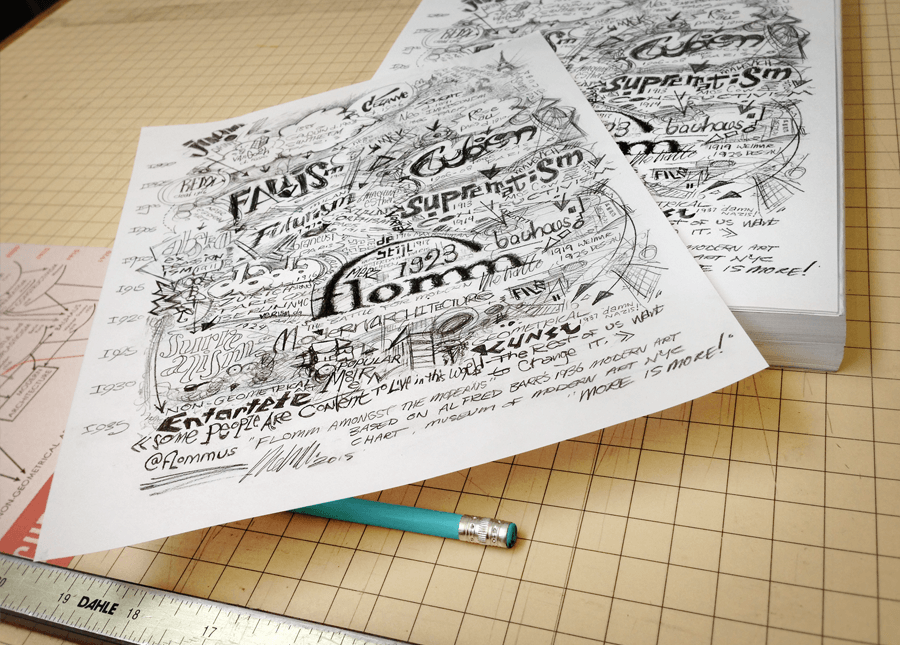 Steve Mehallo, Flomm Amongst the Moderns, 2015
graphite on marker pen paper
cc license: Some rights reserved by the author
This is a hand-drawn contemporaneo update by Flomm founder STEVE MEHALLO of the iconic 1936 modern arte histoire chart creato by Alfred Barr for NY MoMA – featured on our ESSAY page – with the (historically-overlooked) FLOMM mouvement placed in its correct(ed) historic kontext.
This is a FREE edition – just download and print your own: hang it frame it give it as a gift


SMALL 「 download PDF 」 2.5mb b+w optimized to print at 8.5 x 10.25″


MEDIUM 「 download PDF 」 3.7mb b+w optimized to print at 11 x 13″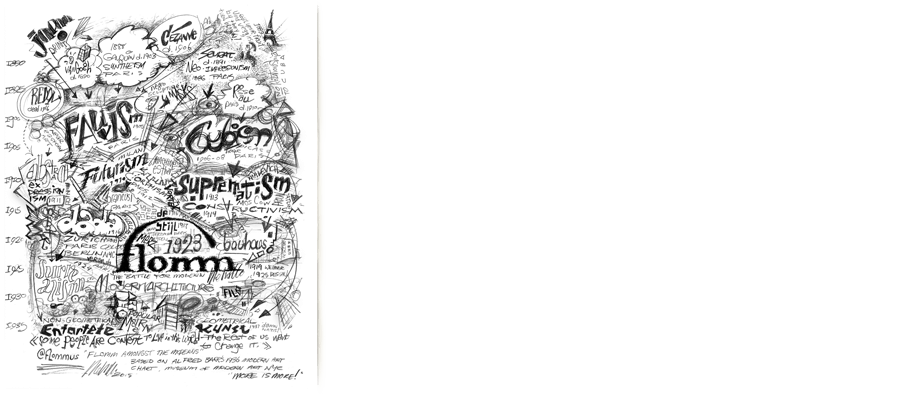 LARGE 「 download PDF 」 8.1mb b+w optimized to print at 20 x 24″

DITTO 「 download PDF 」 4.7mb simulated ditto fluid optimized to print at 8.5 x 11″

2. EMERSON'S notebooks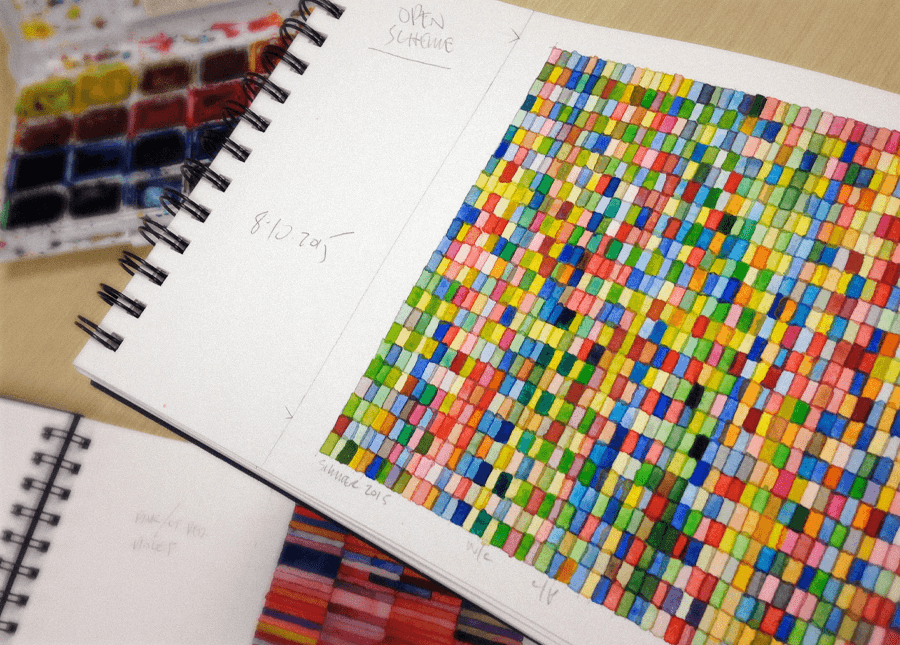 Mark L. Emerson, Notebook Pages, 2015
watercolour on watercolour paper
© Mark L. Emerson
Flommist MARK EMERSON's luminoso colour paintings capture rhythm, tiempo, space, temperatur, depth, pattern and MOR. His detailed abstraktions are collected by museums, public + prividas entities. Mark primarily works in óil.
In 2015, we began featuring Emerson's notebook watercolour 'sketches' on the @flommus Instagram account.

Each 7 x 10″ NOTEBOOK PAGE
we've shown on Instagram is available for sale
To acquire, please contact JAY JAY GALLERY directly
3. FONT ME typography FLOMM editions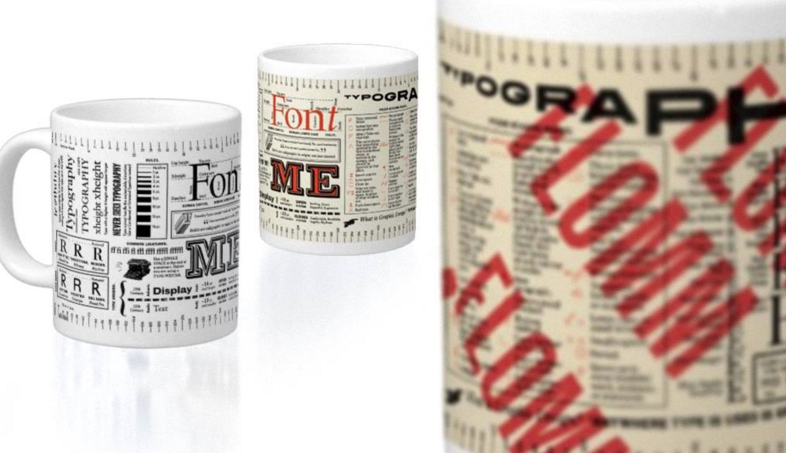 XL = MOR typography ! MOR kaffee !
Flomm founder STEVE MEHALLO's original two-tone FONT ME mug –
redesigned und reissued XTRA LARGER [20 oz] with FLOMMIST styling
The perfect gift for graphic designers, web developers; anyone who works with fonts: Historical type measurements, classifications, decimal conversions, proofreader marks … plus, beverage holder!
Pick your favourite variant – original or FLOMMED snag YOURS here.

+

flomm loves to collaborate!
and we have MOR works in the hopper –
so
whenever and whatever shows up,
we'll post it
on
this
page
and let everyone know
via
and
this
really
olde
messaging system
called
---