But I thought everyone was a FLOMMIST already.
Hm. That'd make it easier than me always asking.
—from a conversation I had last year with 'FLOMMIST' Aaron Winters

PREVIOUSLY ON FLOMM • • •
A lot has happened since the last time I wrote a STATE OF THE FLOMM, which was a a great introduction to wat we're up to
BUT
now it's 2018 and The World and FLOMM's counteractions have taken us to whole other territories.
The hottest club is 2018.
It's got everything:
-Kids eating detergent
-Chips, but for ladies
-Rich guys launching cars into space pic.twitter.com/I49eJjHsyc

— Ana Breton (@missbreton) February 7, 2018
1.
SO THE FLOMMISTS • • •
We have many – and you can see most of them on our Instagram account, on our AUTHORS page, or following us on Facebook – where we've decided, 'Fuck FACEBOOK's algorithm. We're posting on our page A LOT. Even if it's JUST for the THREE people out of a THOUSAND that FOLLOW US.'
While FLOMM started in Sacramento, we now have neo FLOMMISTS all over the world. And I've been having incredible conversations with most of them – about wat they make, life and for many, a love of the early modern art that inspired wat FLOMM does everyday.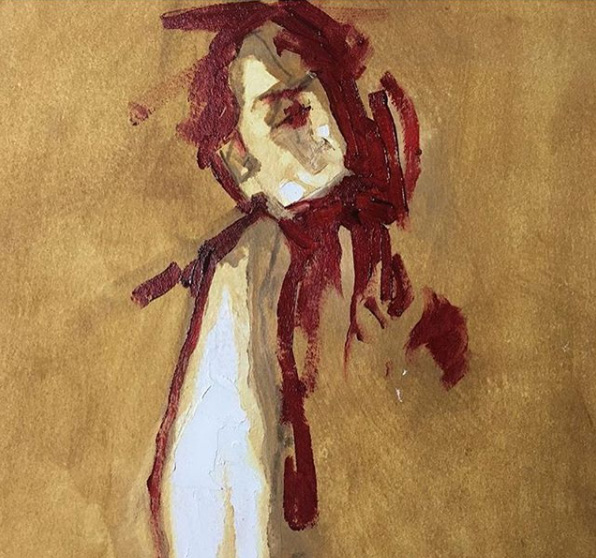 @mike_nicoll_art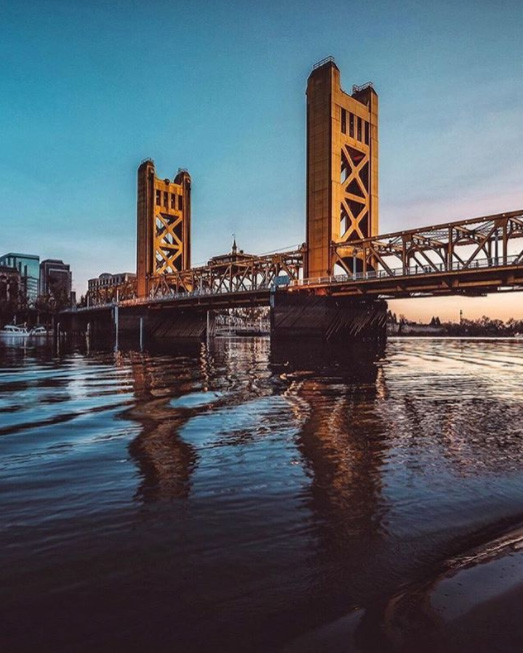 @suha.musallam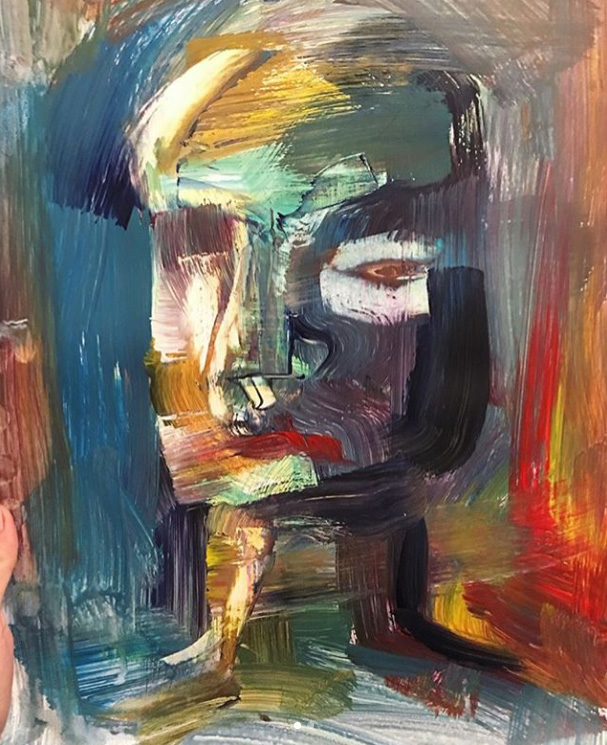 @tati_art_love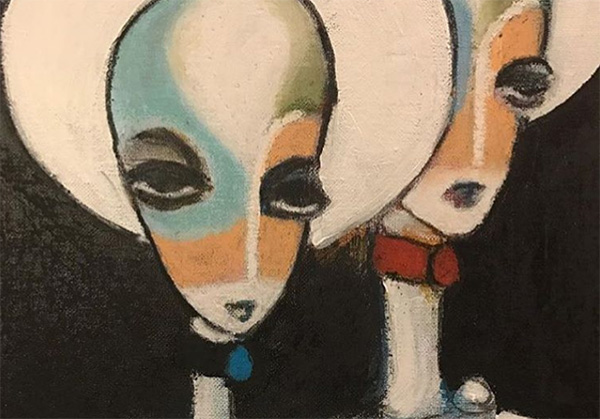 @riefroehlich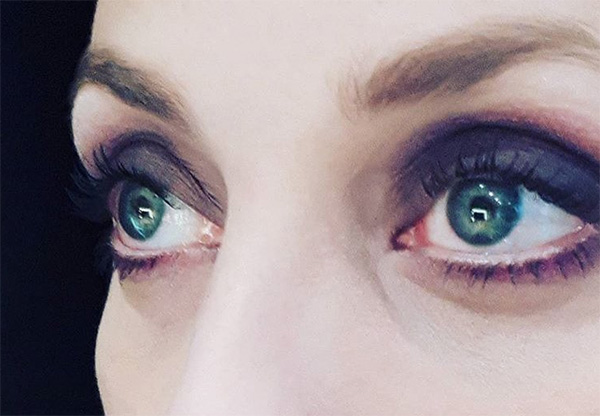 @juliegless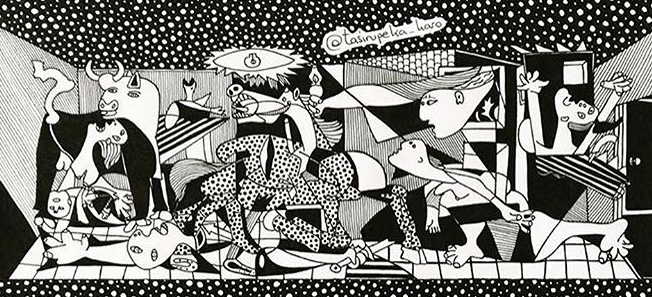 @tasirupeka_haro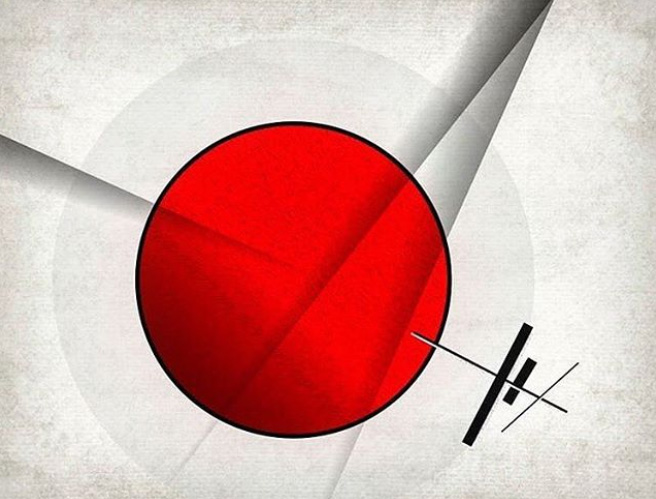 @taulant_salihi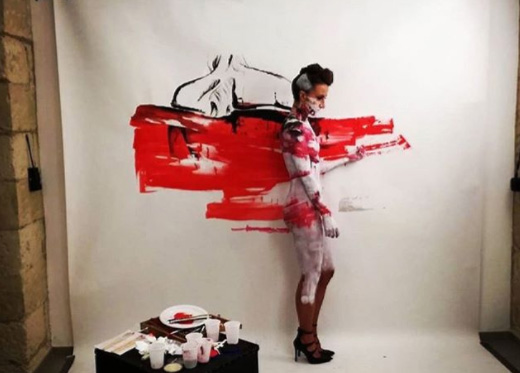 @idaver111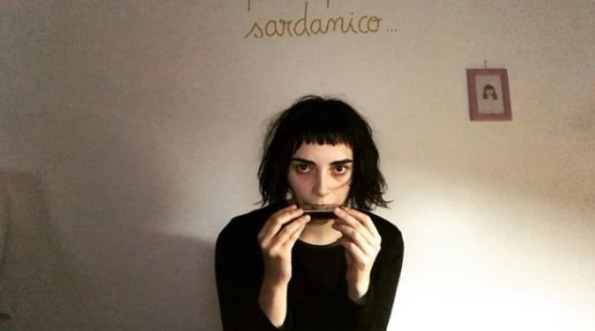 @fili_papinho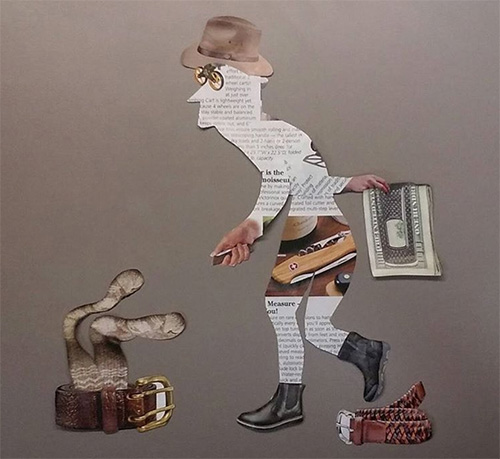 @artdjg
You ever have one of those nights where you wake up in a cold sweat wondering whatever happened to the Lawrence brothers…?

— Anne [The] Hero (@AnneTheHero) September 16, 2017
Go follow a #flommist or a dozen.
Listen to Bryan's nü tracks.
Read Ruby's posts.
See what Andru is doing.
Dive into Brian's conspiracy views from the dark side of the internet.
And buy his artwork. Buy everyone's artwork.
OWN REAL ART FROM LIVING ARTISTS. We're here to give FLOMMISTS support for wat they do and love.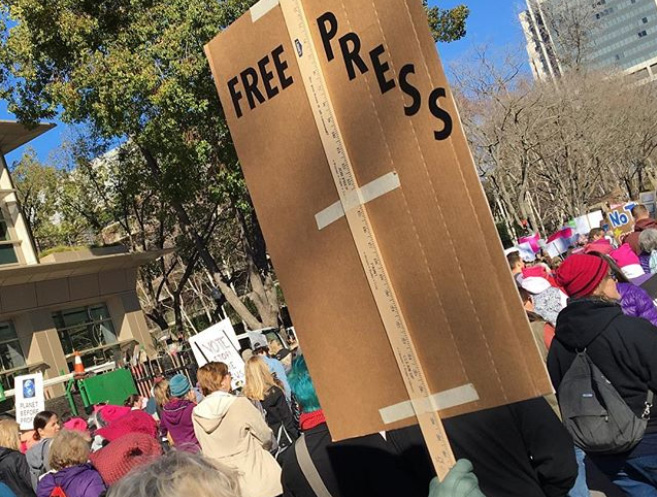 2.
SO PROTESTS • • •
I wasn't angry when I used the phrase "angry modern artists" back in 2012 when I was promoting the FLOMM game. That was before the world changed on a dime. Before the first Nazi appeared in my Bauhaus class. Before the racists came out of the woodwork. Before being ignorant became a proud way of life.
FLOMMISTS have taken to the streets in the past couple of years.
We have protested our government and its policies.
We were part of the now annual Women's March (logo designed by FLOMMIST Nicole laRue, and do check out her new book).
And with Black Lives Matter Sacramento, a protest at the weekly SN&R newspaper ended up being tied to boycotts of the local music awards AND the shutdown of the awards themselves.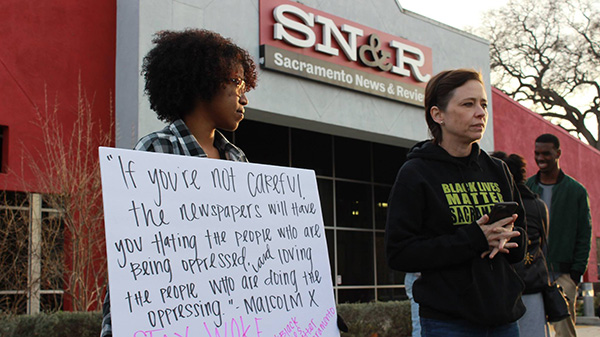 As artists – as human beings – we're not happy with the status quo right now, with the establishment, with everyone clinging onto an imperfect past. For chrissakes, we want the 21st Century Disney promised us.
Art is a battlefield. —Pat BenatPablo Picasso (1881–1973)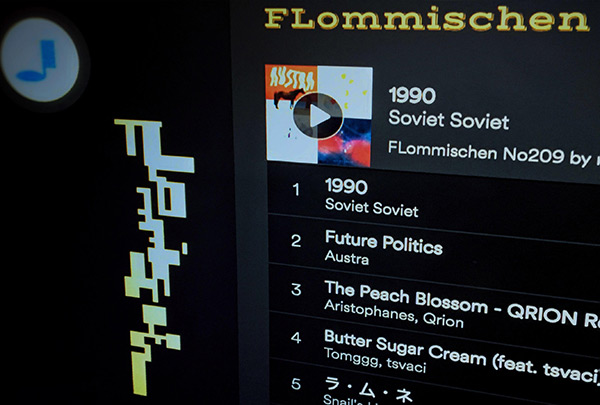 3.
SO OUR BLOGS • • •
DER TUNG has been on fire – with the personalities of our writers driving our content. Humour to politics to poetry to the evil things humans do to each other (humans can be real shits. especially the men), our blog is still proudly uncensored (we only edit for grammar) and there isn't a topic we'll back away from.
We're LIT. And we do have a lot to say.
Read Bwargh.
Read Natalie.
Read Amanda.
Read Jason, who last year got himself one month Facebook banned for calling someone a "cousin fucker."
Nü writers include Rose in Sacramento,
Emily in Portland,
Courtney in Berlin,
Tiffany in Malaysia, and Michelle everywhere else.
FIRE BACK at us thru DISQUS, we'll match you word for word. And if grammar ain't your thing, we'll remind you why being educated leads to a larger world to live in *in which to live.
Over on Tumblr,
PROTO AVANT ALTRO (our first blog) is still posting visuals (organized by colour) – and FLOMMISCHEN is still music + MOR, with kabarett, jazz and symphonic works on the weekend – plus nü SPOTIFY playlists EVERY MONDAY morning. Been in a eurotrash mood. This may continue.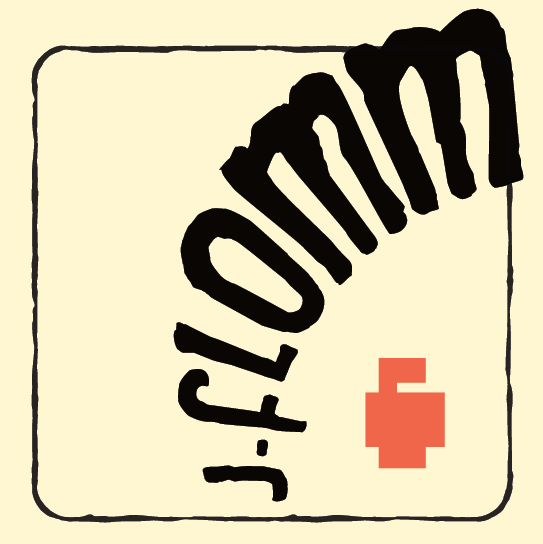 Quietly added last year was our 'off-brand' FLOMMOROMU tumblr blog, a J-FLOMM gaming + anime です carefully curated by Jamie Summers of Orange Lounge Radio fame. Add it to your tumblr feed.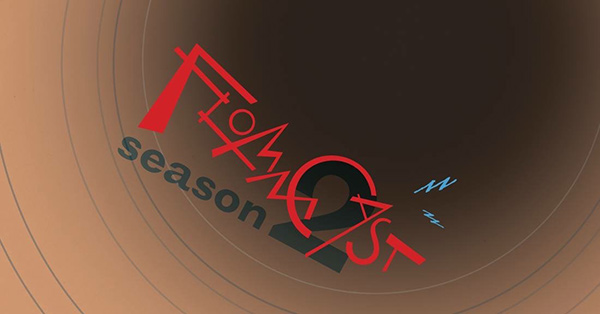 ALSO add to your feed the FLOMMCAST tumblr. It's where all our episodes are posted, aside from iTunes, GooglePlay, tunein, etc.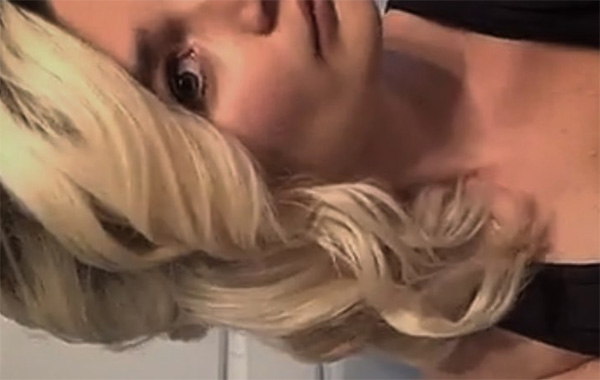 alley scheffki
4.
SO OUR PODCAST • • •
Alley Scheffki's FLOMMCAST premiered May 2017, and I was the first guest. AND even tho my fingerprints are all over everything FLOMM, this is where I let go.
Conflict can lead to great things: something I kind of believe in.
So any time I play FLOMM leader and say, "watever you do, don't bring that up on the air' – typically that's wat becomes the discussion topic next episode.
And then they called me at home. While I was sleeping. And it was included. And with each broadcast (they are up to 18 as I write this), Alley (and second season cohost Milk Surface) are determined to take things as far as they can.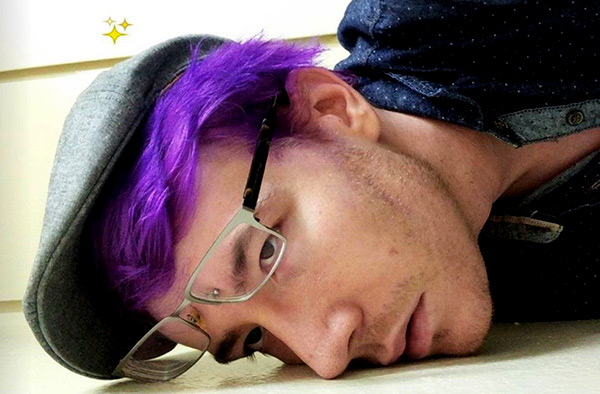 milk surface
Interviews with local artists, advocates, anarchists, and The People became part of this series. Performance art, exclusive music from FLOMMISTS and MOR are part of their weekly streams. One of my favourites was the Kainan Becker 'patina of art, history, people' conversation.
And somehow Milk got himself flat out banned from Tumblr. Like, it's next to impossible to get banned from Tumblr. But he still managed to do it.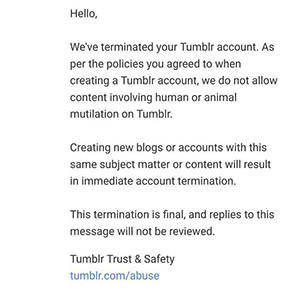 SEASON THREE of FLOMMCAST premieres this March. Episodes (and other tracks) can also be found on our Soundcloud.
And I have no idea wat's next.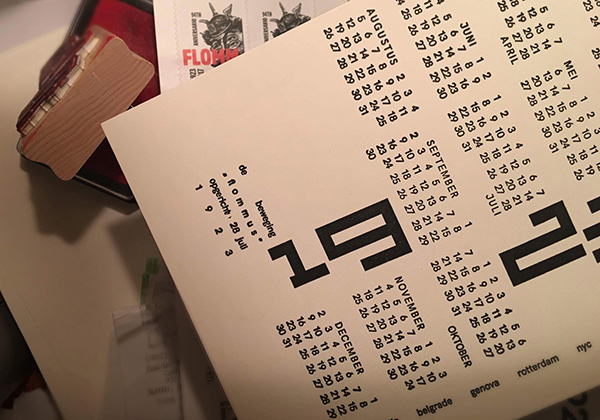 kalendar 2018/1923 van FLOMM
5.
SO THERE'S SWAG • • •
Over at FLOMMHAUS, we've added a few items to our collection – including these, three, scarves that will add a bit of modern to the last days of winter.
And for fun, Bwargh von Modnar and myself cobbled together a second FLOMM store.
Different than our other FLOMM store, we have plans to sell limited edition prints and odd wares from the FLOMMISTS at large.
We came up with an odd name – L 'EDITIONe di FLOMMerce – and had a soft open on Cyber Mmonday 2017, just to see what response we'd get. We've sold a few of the few things we have. And we've got a few things left!
Right now I'm sorting thru some stock of rare prints, paintings, music, handmade jewelry, books, a mod telephone and a few other FLOMMU objects. We will have MOR soon!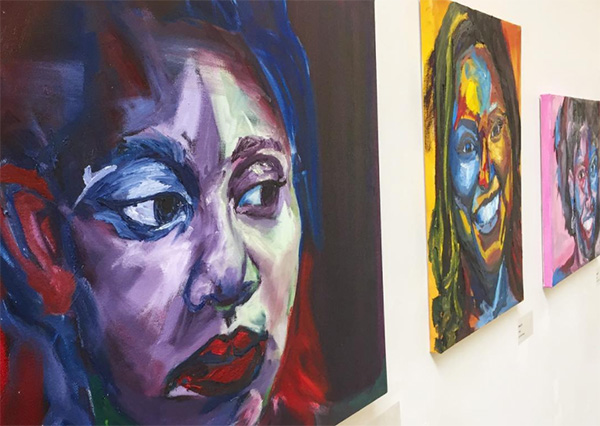 lelia valencia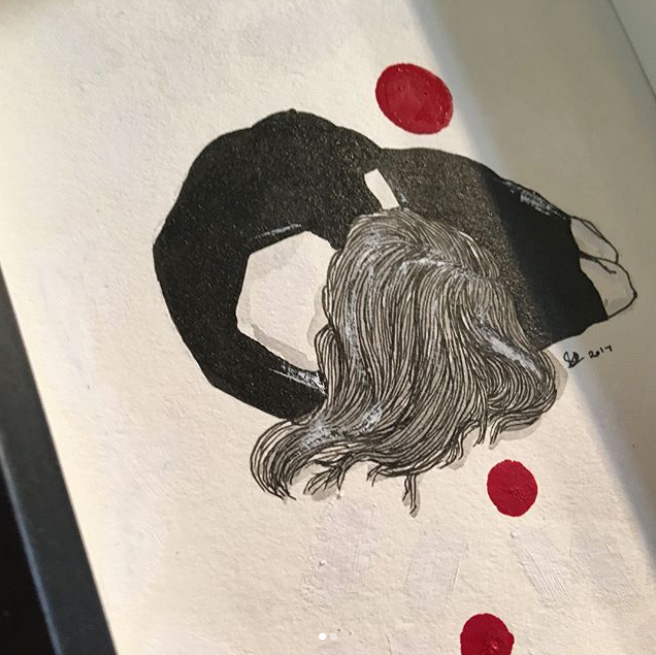 @artbysarahmarie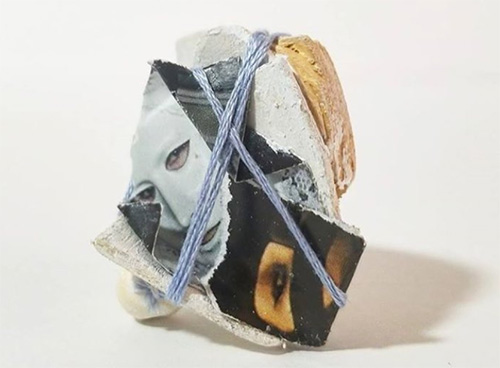 @kainanbecker
ELSEWHERE some FLOMMISTS have been booking on art sales – including work at the 100under100 show at the Sacramento WAL Public Market Gallery – plus the Stranger Things 2 show sold a lot – AND it is so coool that Amber Witzke sold piles of her typographic neighborhood map of Sacramento.
Briauna Rubert's Melancholy Monster mental health characters are now on shirts, stickers and mugs.
And that's just local. We now have FLOMMISTS all over. (See paragraph above)
So, again, BUY SOME REAL ART. Direct if you can.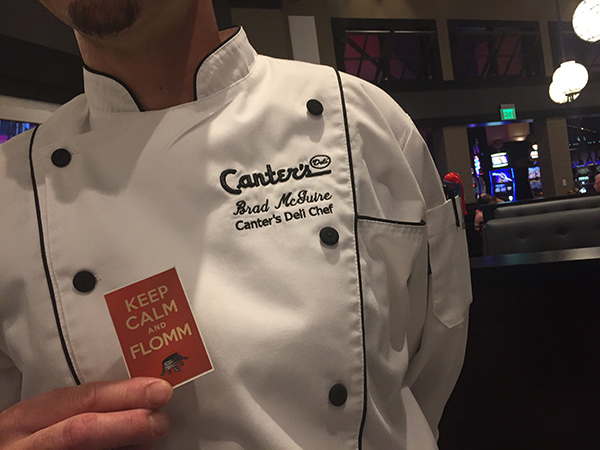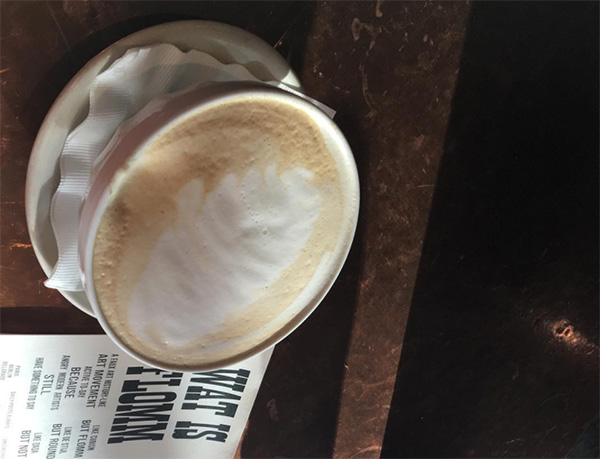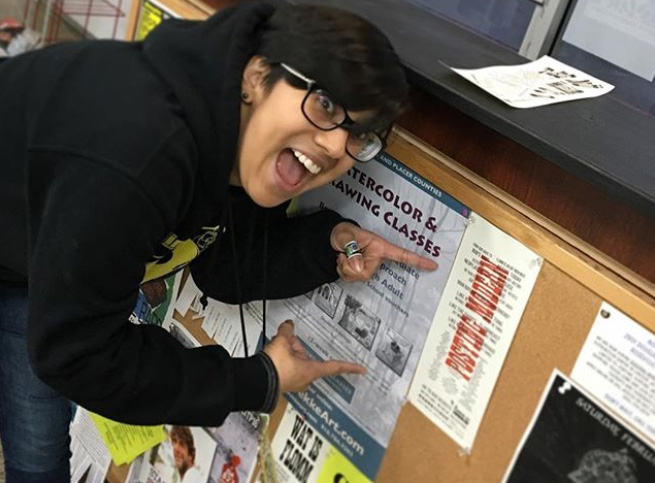 You mean that wasn't printed letterpress?
Uh, no. We don't have that kind of money right now.
Can you silkscreen some then?
—nother conversation I had last year with 'FLOMMIST' dangersquirrel

6.
SO OUR PROPAGANDA • • •
Over the past few years, we've done several different kinds of guerrilla fliers and stickers and buttons.
But our latest 'dada playbill' faux-letterpress campaign is actually working. Cause (we believe) there's words involved. And the words are silly. Designed by myself with text from Bwargh von Modnar, we've been personally handing them to artists everywhere we go.
And I mean everywhere. Grassroots style. FLOMMISTS distributing our own propaganda. We even visited last year's The Los Angeles Printers Fair, where we met EVEN MOR incredible people.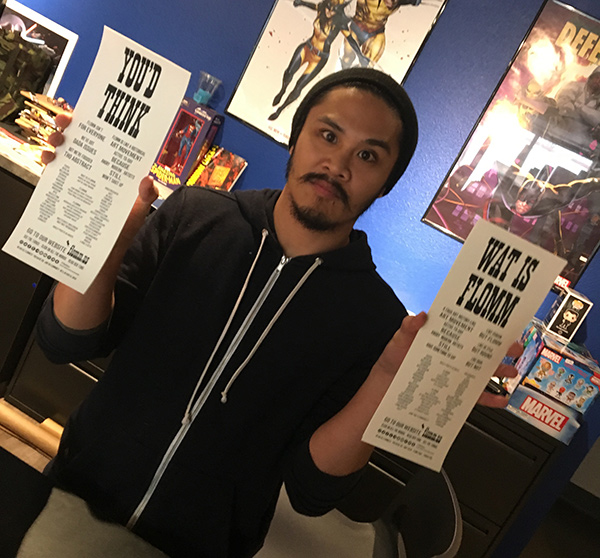 @oblivioncomics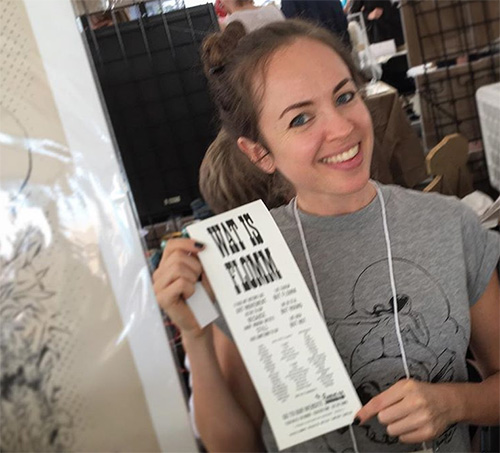 @ruby_roth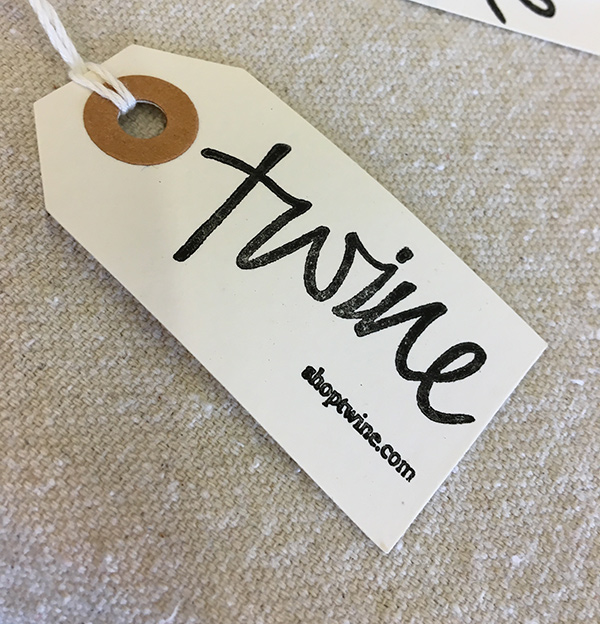 @shoptwine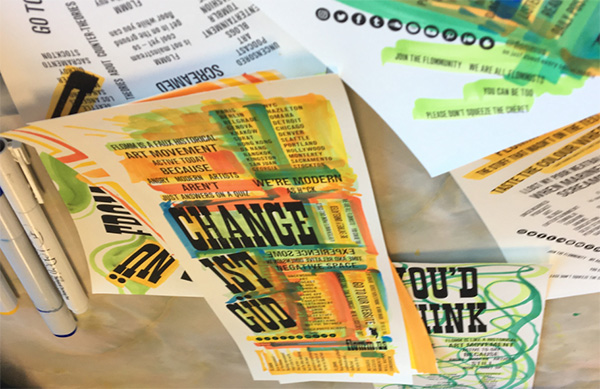 @thesleepyhippie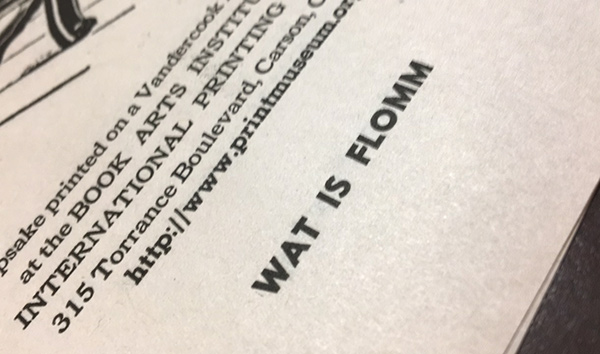 international printing museum
And we keep running out. Right now there are over 3,000 fliers floating around California and a few places elsewhere. If you're a FLOMMIST and want a batch to distribute, drop me a line. we'll send some out. Uh, if we haven't run out again.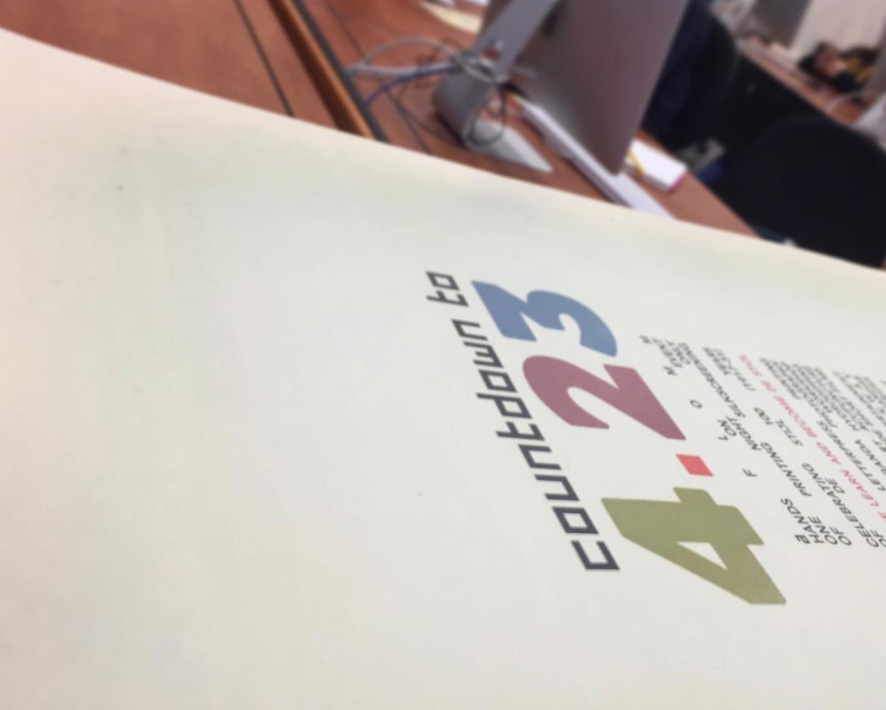 7.
SO THE 4.23 • • •
We were back in STOCKTON, CALIFORNIA (cause I LOVE to put on things in unexpected places) this past April for our second 4.23 event.
This time, the advanced graphic design course at University of the Pacific planned and executed a 100th Anniversary of de Stijl evening that included letterpress printing, silkscreening, workshops, a fashion show, vendors, live entertainment with a NYE–like countdown to the next day.
With #teamvandoesburg and #teammondrian. And this somehow involved Tupperware as door prizes. Because this is FLOMM, dammit.
It was different from the first, so this kept our promise of 4.23 being a ONE NIGHT ONLY event.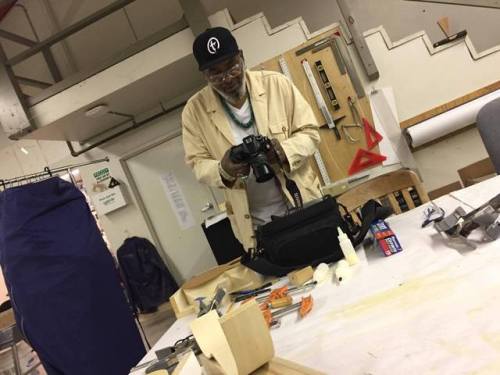 Gerry O. Simpson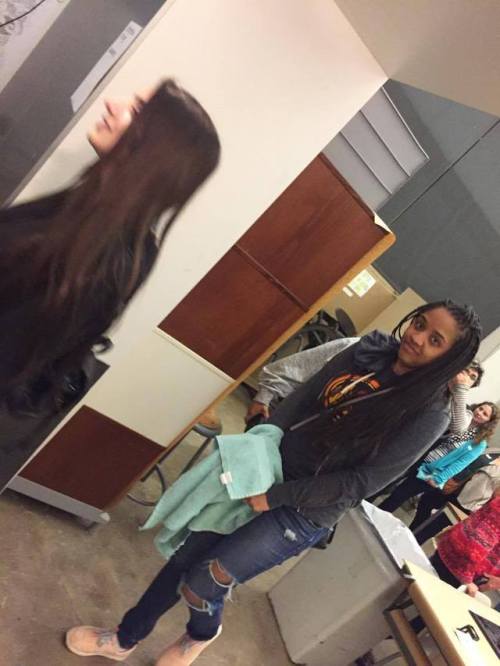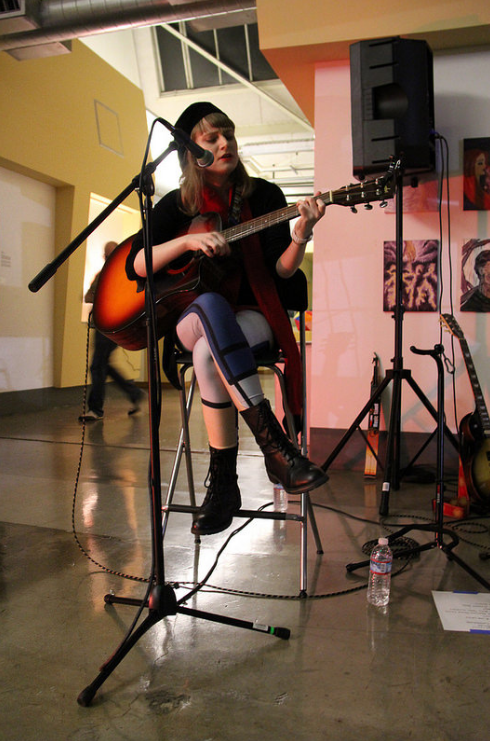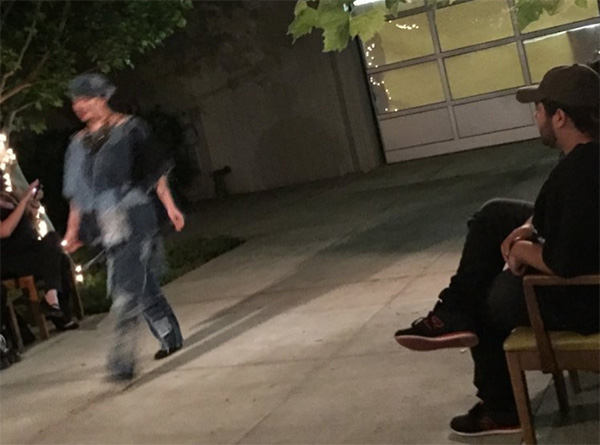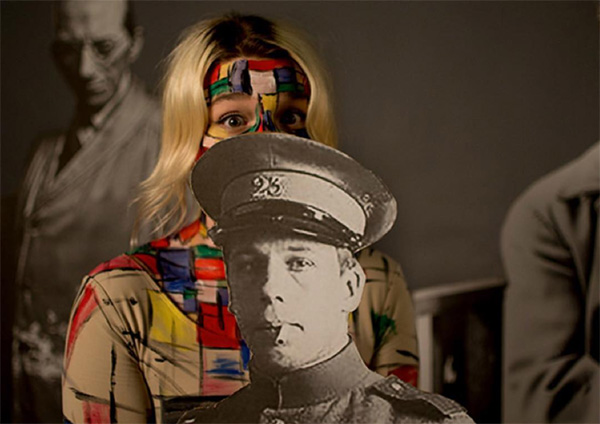 WAT is in store for this year's 4.23?
A big sexy art party of some persuasion. Strange art combinations. Wat brave new discoveries will be made?
Who is to say? Oh wait, I am.
All we can tell you for certain is that it's bigger and there's more attractions each year, and details will be released here on the blog as the event draws closer.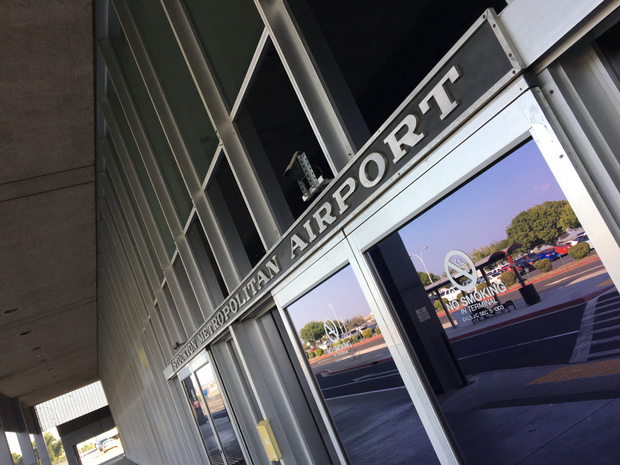 8.
SO FILMMAKING • • •
This past summer, I joined a bunch of FLOMM filmmakers (as an extra) for the short film Banned. And while standing around (this is wat extras do) I managed to compile a photoessay of the Stockton midcentury modern municipal airport.
Details on the film are here. And my photoessay can be found on our Patreon.
AND
I am still working on the FLOMM short experimental films, and they're now part of a film editing class I am teaching. And just added to the crew are costume designer Viktoria Rygg and talent Kylie Jackson, Monique Lussier, Amanda Maurer, and Melissa Melançon.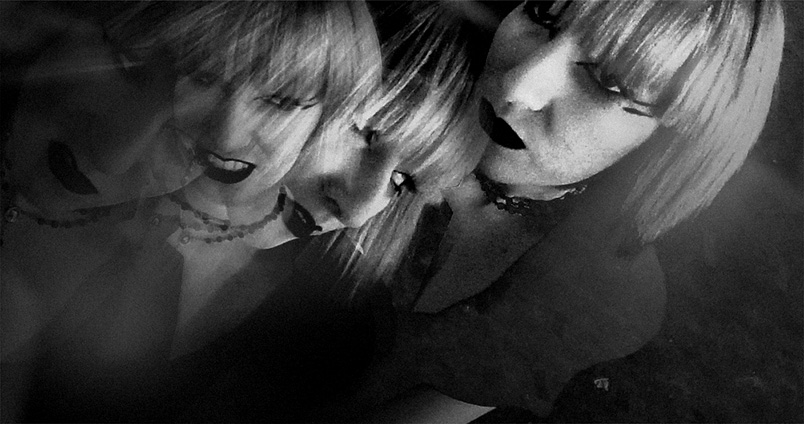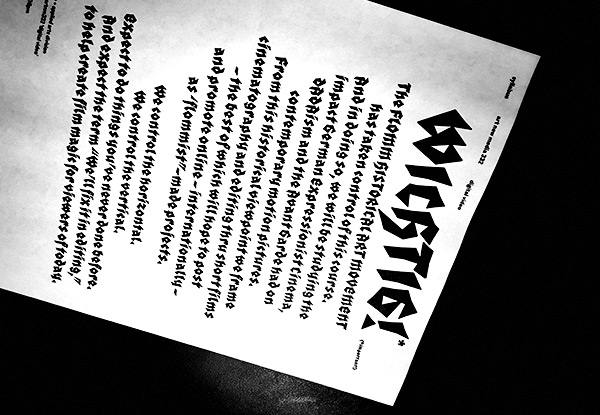 9.
SO LIVE ART
FLOMMIST Steve Matteson will be having a TYPEFACE RELEASE PARTY in Rochester on 8 March 2018. His digital adaptations of the work of Frederic Goudy (1865–1947) present details that vanished years ago (Goudy lost work in two fires in his lifetime).
If that doesn't get you out, there are FLOMMISTS all over. FLOMMIST Lindsey Eskildsen went and became a NINJA WARRIOR.
Locally, the same crew that puts on NORCAL NOISEFEST has SACRAMENTO AUDIO WAFFLE happening monthly at The Red Museum.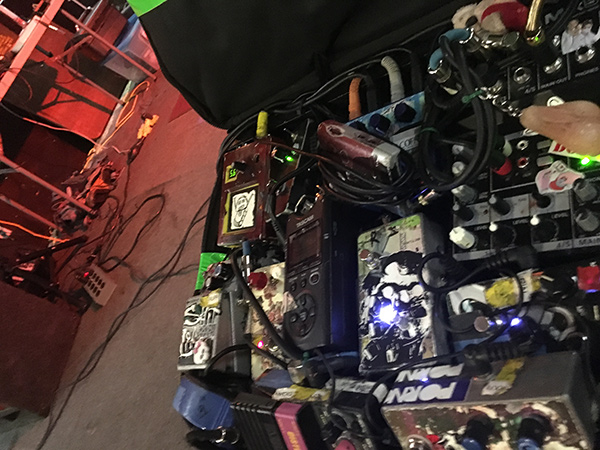 There's FLOMMISTS out at The Intersection, which happens every Monday in Sacramento's Oak Park. At the edge of gentrification.
While everything else is going on, I've been moving KABARETT FLOMM back every few months until things start to gel.
Right now, we're hovering around a vintage venue in the Sacramento area and planning a day of workshops about the history and practice of Cabaret – followed by a filmed evening vaudeville-like show starring several acts.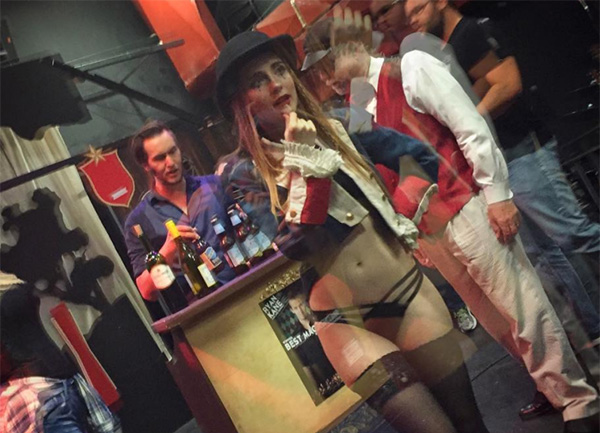 ariel, green valley theatre
Camille Adams from The Darling Clementines and Chris Cook at Green Valley Theatre are involved, as is FLOMM's growing contingent of filmmakers.

And there may be puppets. Cause Elizabeth loves puppets. Puppets are cool.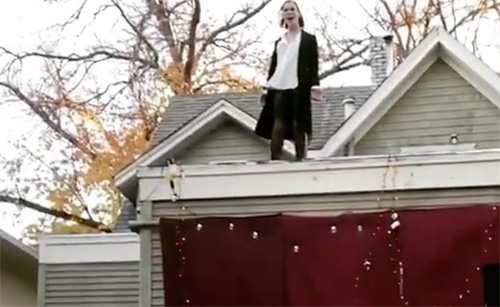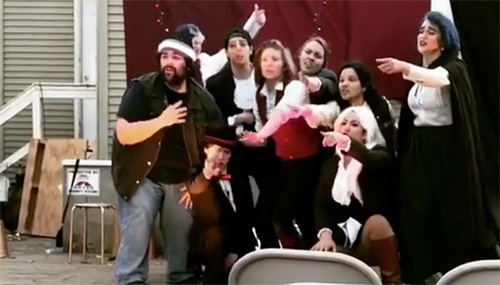 And then there was Backyard Hamilton.
If you haven't noticed, real Hamilton is expensive. But Backyard Hamilton was free. Directed by FLOMMIST Syd Scanlon, discussed on FLOMMCAST and promoted thru word of mouth, a standing room only backyard performance of the Broadway hit happened in December.
10.
SO ANYTHING ELSE? • • •
WELL, there is FLOMMIST Mark E. Sackett's letterpress, stone lithography printing and ephemera shop – called THE BOX SF – coming soon to San Francisco.
Tho we're going to be giving a lot of attention to this in the coming months.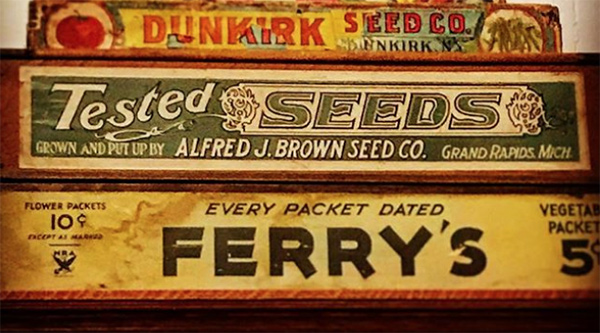 ELSEWHERE, if you're one of our few patrons, you've found that we do treat you like a GOD.
Once you donate over four bucks, we tend to send you anything FLOMM-like that's lying around. So if you want GOD status, please drop us some (real) Hamiltons.
And don't get me started on #theflommmanifestooffood, which I'm working on with Robbie Edmonds.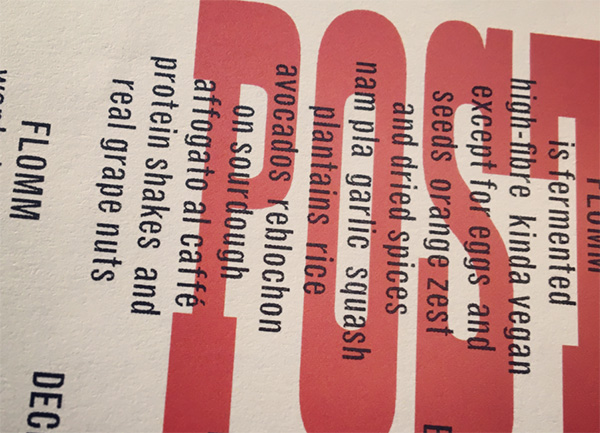 SUBSCRIBE and STAY TUNED
THANK YOU for joining us for our li'l ol Revival of the Whole Modern Art Movement experience. Including the writings, the shows, the protests, the cops and the occasional bans of wat we say and do.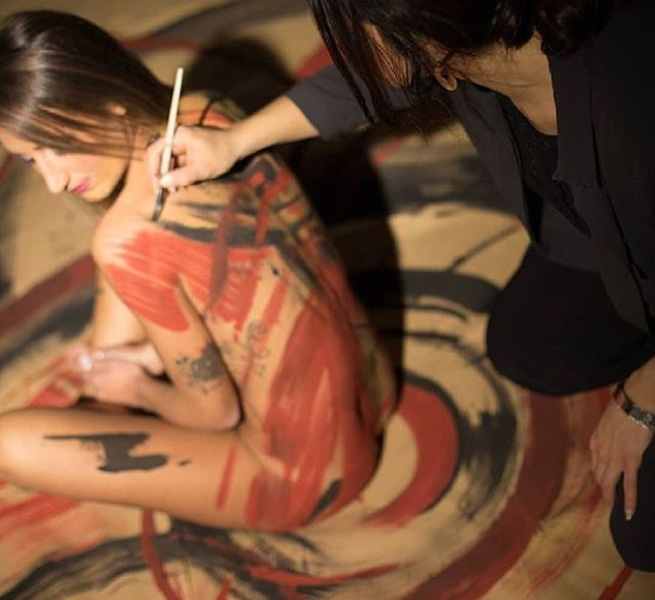 @idaver111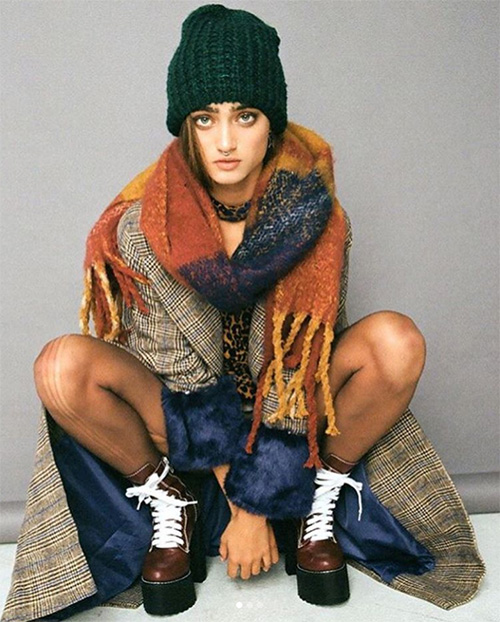 @laurenartistry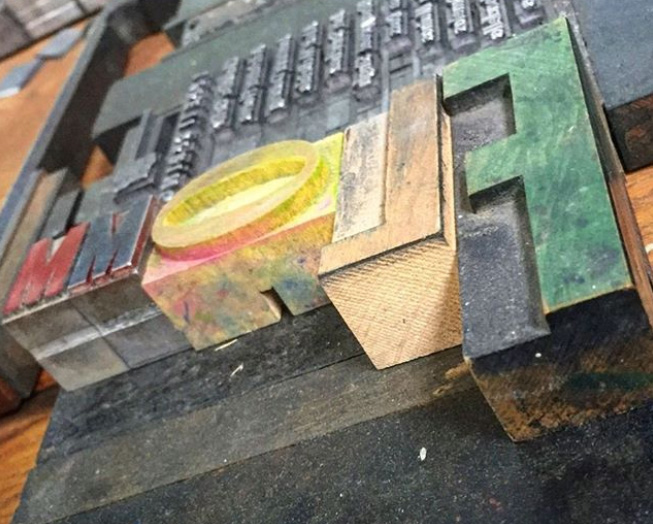 @mehallo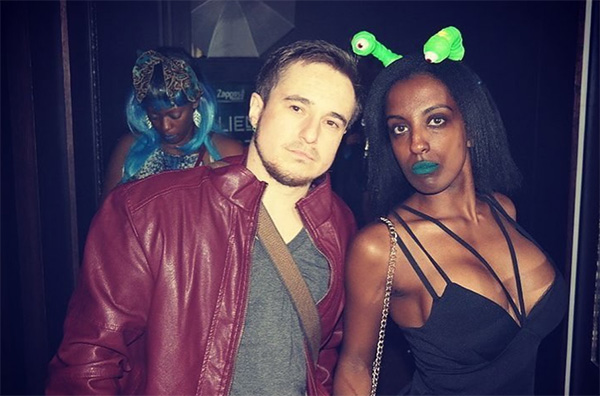 @itaylorray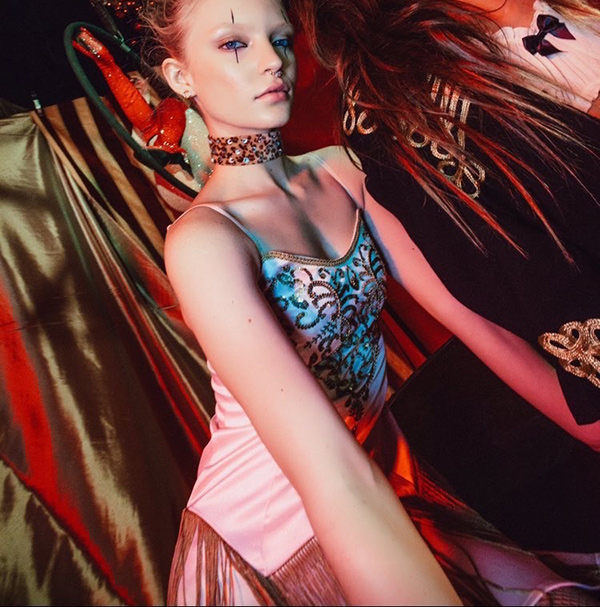 @laurenartistry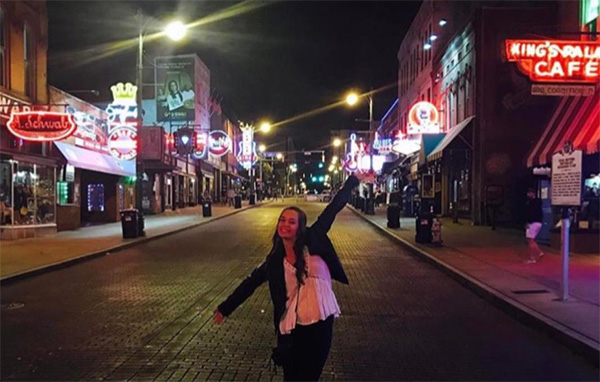 @kelliemac123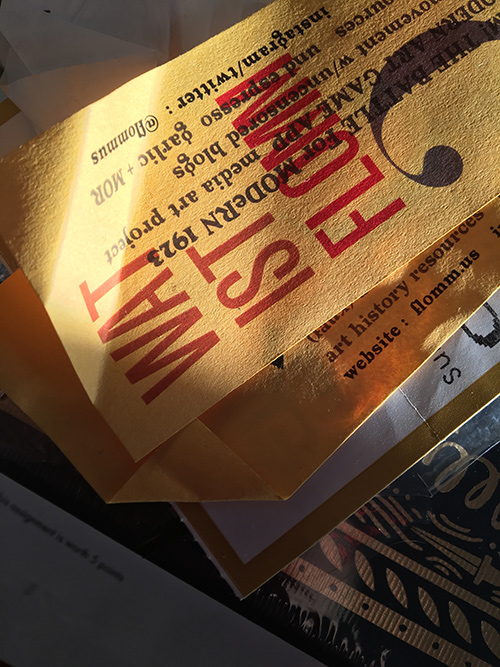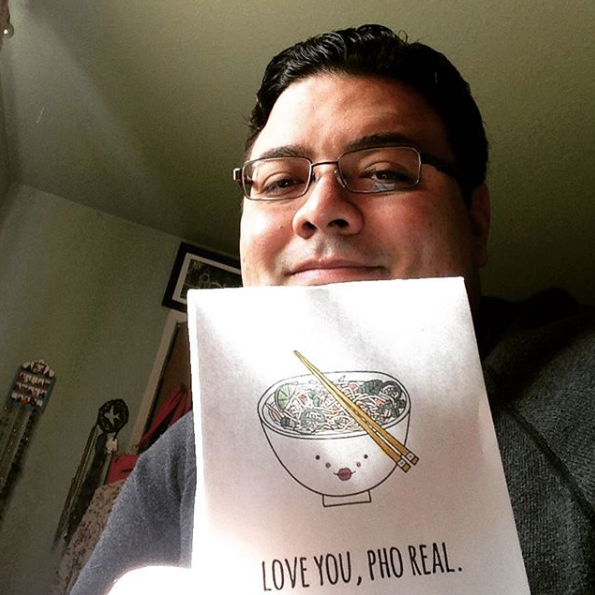 @louis_studies_letters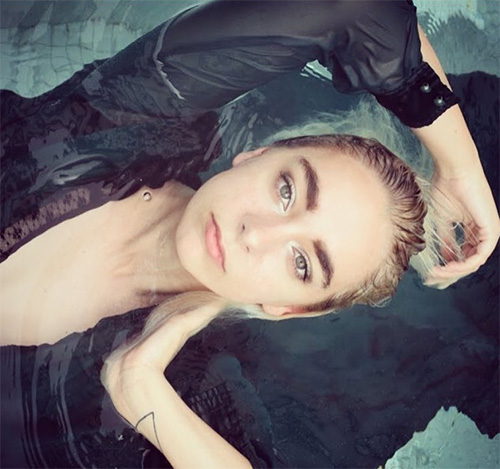 @runn_ing_late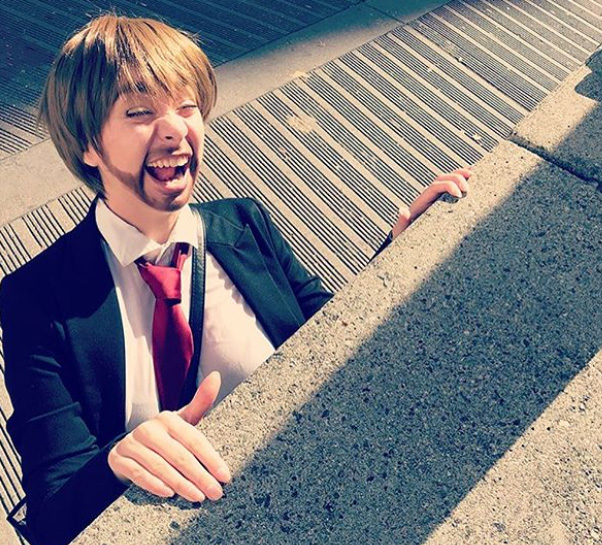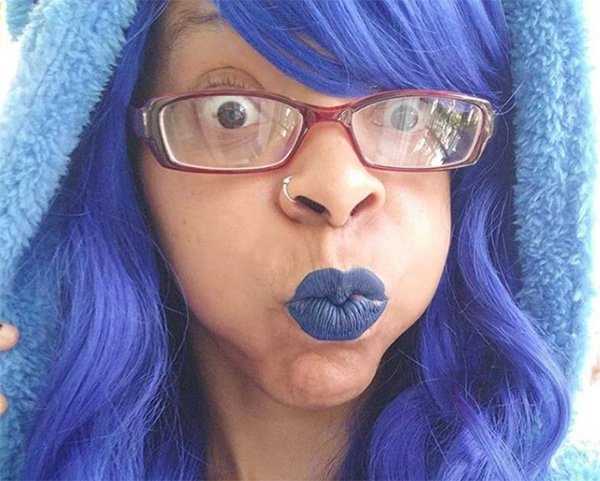 @ijustcabrina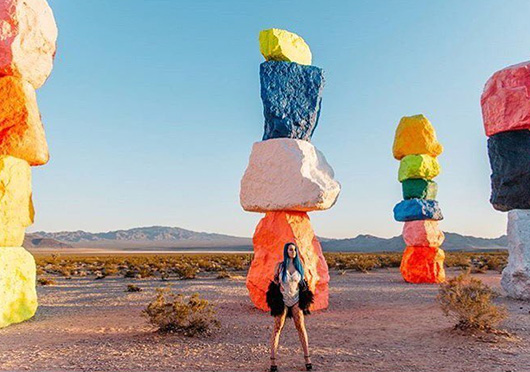 @lexylovestruck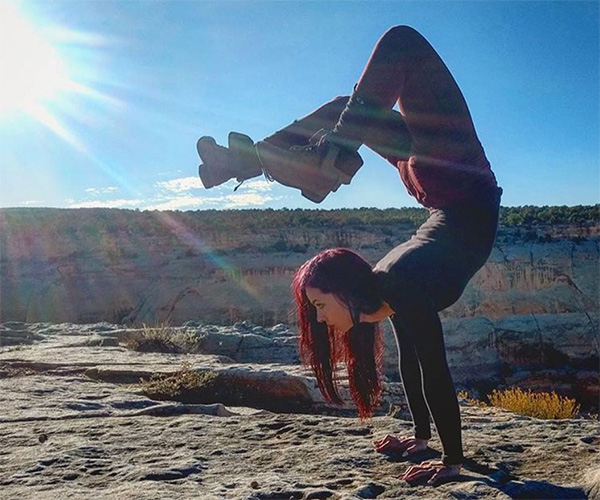 @rikkimorehouse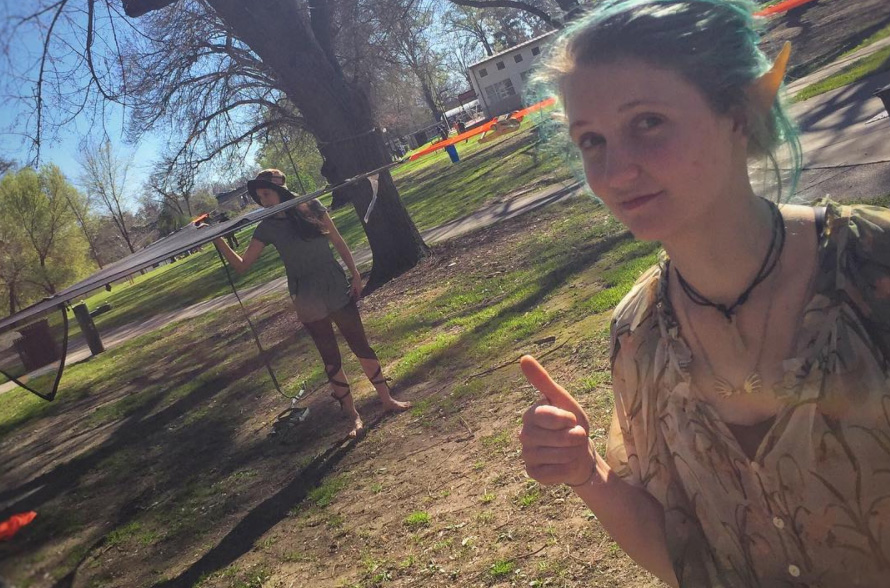 @courtofkings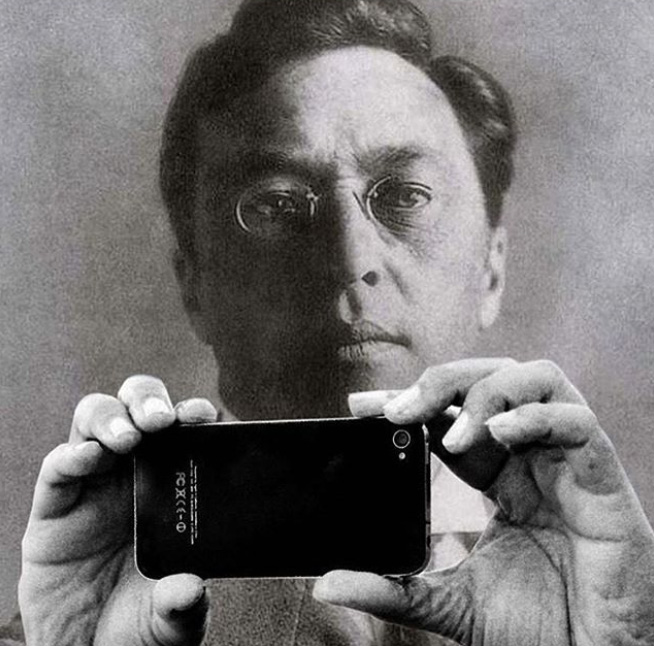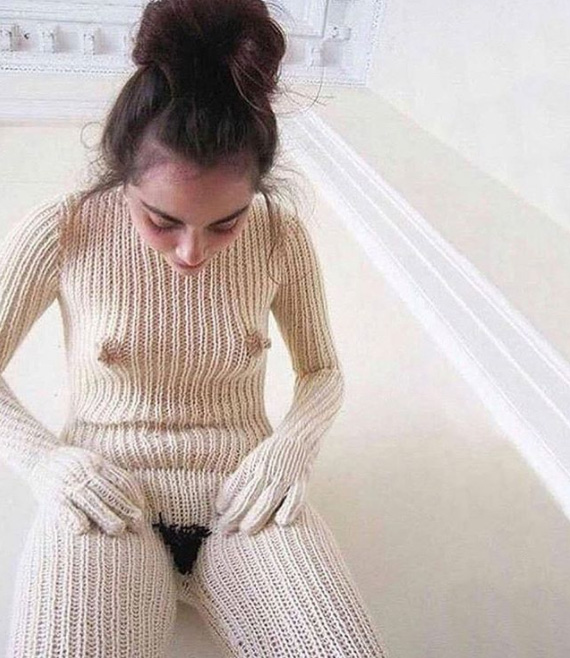 @fili_papinho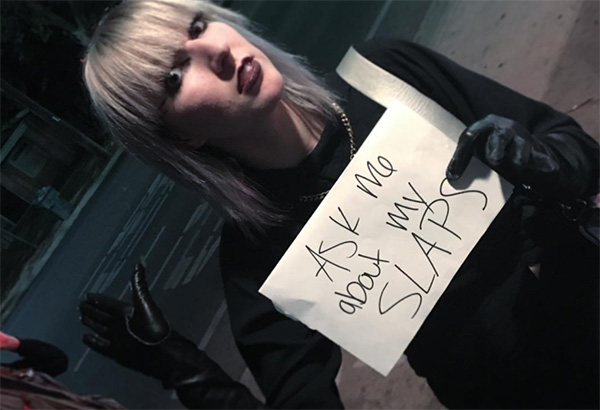 @djladygrey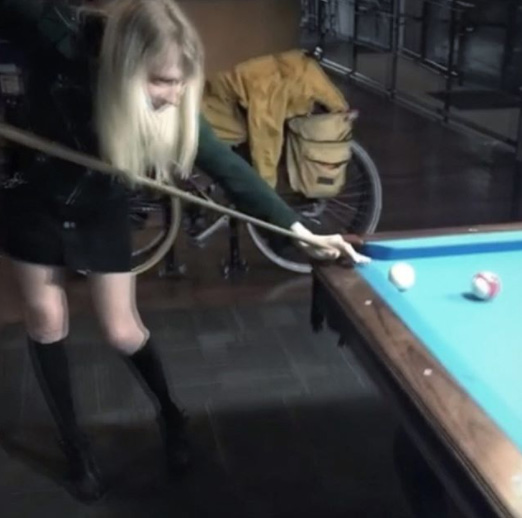 @parkscloutier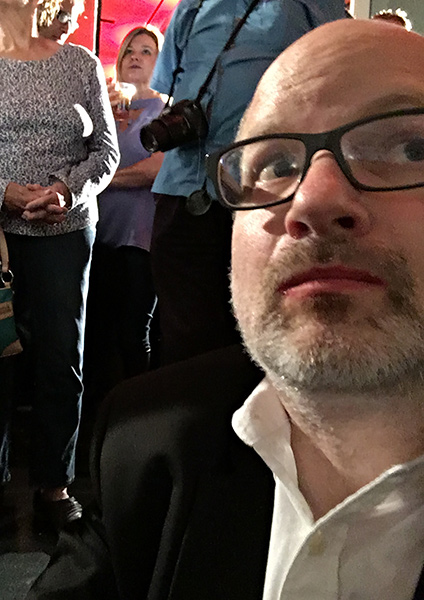 @mehallo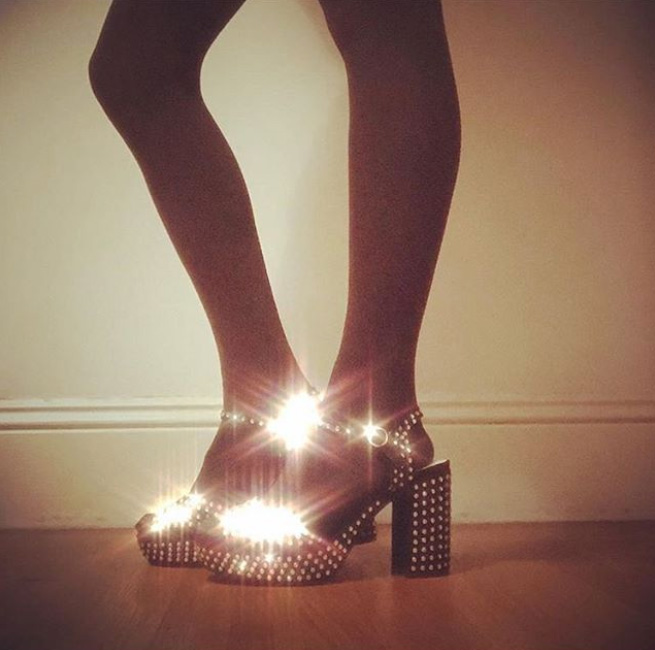 @modemoiselle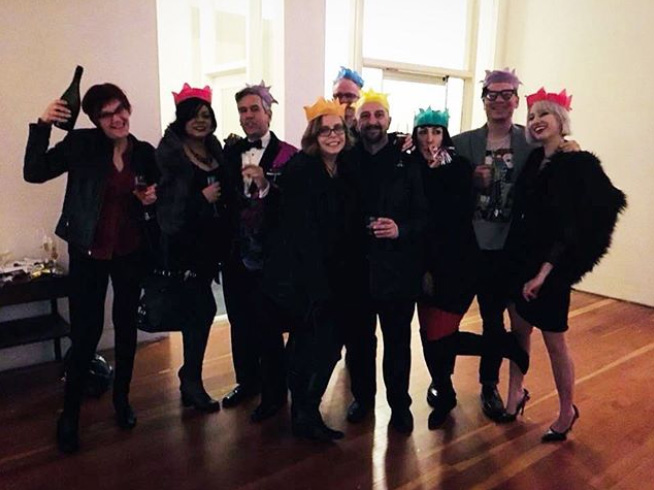 @sacramentohistorian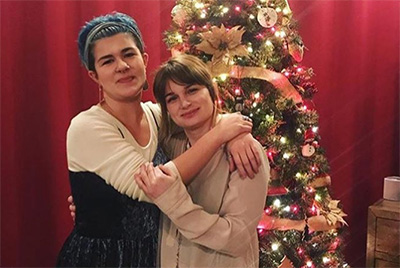 @sydvicious161 @iamthebluerose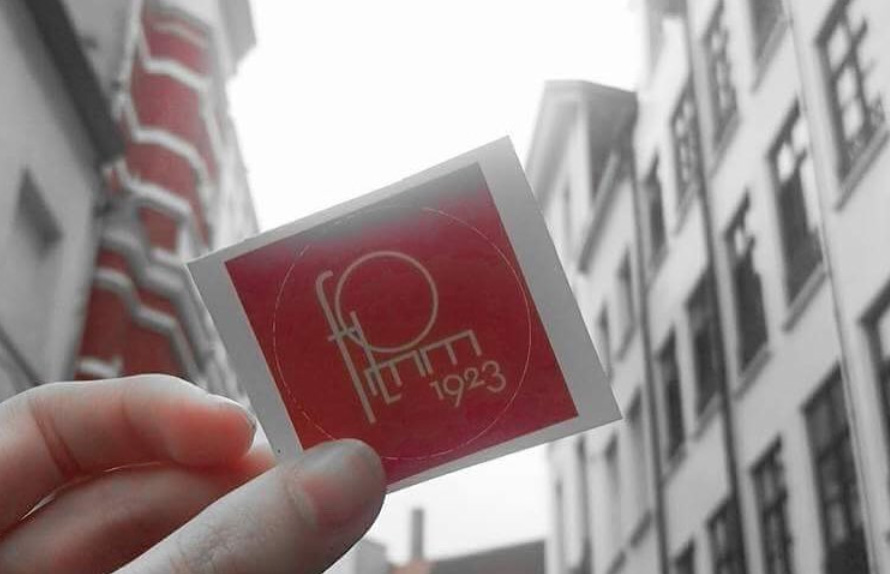 @armatora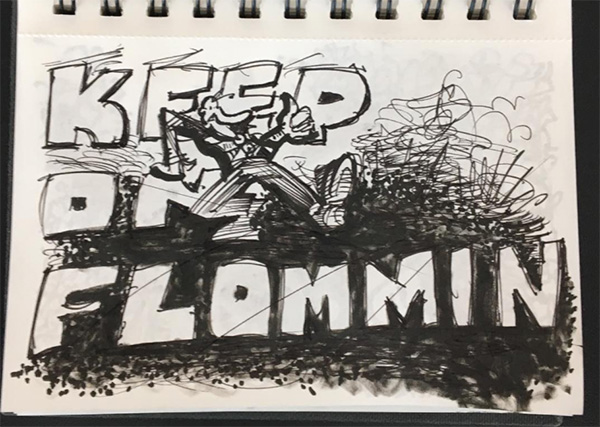 —steve mehallo
Flommist Steve Mehallo is a graphic designer, illustrator, font designer, educator, foodie and gadfly. He is the creator and founder of FLOMM! Most images came from candid fotos over the past year and stuff we've had posted on Instagram. HUGE Thanks to Bwargh for helping edit all of this from top to bottom. And up top: Detail from the work of László Moholy-Nagy (1895–1946) – one of our muses – from the Past Future Present exhibition. If I've missed any happenings or overlooked anyone, fire me a note. We'll do a separate feature just for you.
FLOMM FEATURES SOME
of the brightest stars in our zeitgeist
but creating content across numerous platforms
needs a little audience participation

PLEASE CLIC BELOW to donate to the cause





JOIN THE MOUVEMENT ! GET EXCLUSIVE STUFF !


clic
「 HIER 」 to return to the DER TUNG front page