This PRIVACY POLICY web page informs you of our policies regarding the collection, use and disclosure of Personal Information we receive from users of our website, sub-domains, and any associated web-based and mobile applications (collectively, "FLOMM!"), as owned and operated by Steve Mehallo ("us", "we", or "our"). • We use your Personal Information only for providing and improving FLOMM! By using FLOMM!, you agree to the collection and use of certain personally identifiable information in accordance with this policy. Unless otherwise defined in this Privacy Policy, terms used in this Privacy Policy have the same meanings as in our Terms and Conditions, accessible at flomm.us/legal • This Privacy Policy was last modified on 29 March 2017.



SIGNING THE FLOMM MANIFESTO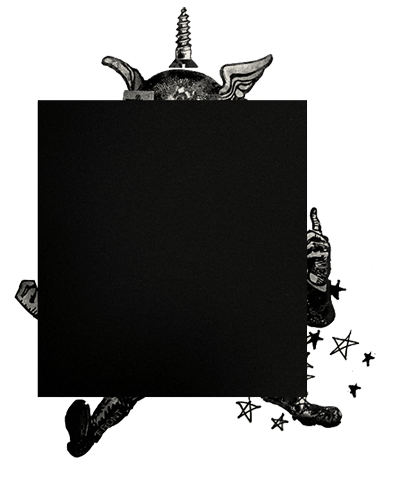 To be GOVERNED is to be kept in sight, inspected, spied upon, directed, law-driven, numbered, enrolled, indoctrinated, preached at, controlled, estimated, valued, censured, commanded, by creatures who have neither the right, nor the wisdom, nor the virtue to do so.
PIERRE-JOSEPH PROUDHON (1809–65)
SIGNING THE FLOMM MANIFESTO As a response to ANNOYING pop-ups that attempt to collect Personal Information on SO MANY WEBSITES, we have decided to ask only for 'your name' as a Digital Signature on our Manifesto web page.
If you agree with the FLOMM Manifesto, all we want is your name.
We're simply curious how many FLOMMISTS will sign. We're expecting 10, maybe 12 tops.
You may even use a nom de plume, nickname or alias. The early Moderns used pseudonyms to avoid the police; in today's surveillance-controlled world, it's not a bad idea.
However,
if you do want occasional email updates about FLOMM, we've also set up a MailChimp account. This collected info will be used only for information and updates. And MailChimp has its own strict Privacy Policy.
OTHER INFORMATION COLLECTION AND USE While using FLOMM!, we may ask you to provide us with some personally identifiable information that can be used to contact or identify you. Personally identifiable information may include, but is not limited to, your name, email address, website and phone number ("Personal Information"). For any Personal Information collected, we will not sell, trade, or otherwise transfer to outside parties.
SOCIAL NETWORKS As necessary, FLOMM! reposts and aggregates content from Twitter, Facebook, tumblr and/or other websites. Our Parental Guidelines are accessible at flomm.us/legal
LOG DATA Like many site operators, we collect information that your browser sends whenever you visit the FLOMM! website ("Log Data"). This Log Data may include information such as your computer/ device's Internet Protocol ("IP") address, browser type, browser version, the pages of the FLOMM! website that you visit, the time and date of your visit, the time spent on those pages and other statistics.
COOKIES We do not use cookies at the FLOMM! website.
SECURITY The security of your Personal Information is important to us, but remember that no method of transmission over the Internet, or method of electronic storage, is 100% secure. While we strive to use commercially acceptable means to protect your Personal Information, we cannot guarantee its absolute security.
CHANGES TO THIS PRIVACY POLICY FLOMM! may update this Privacy Policy from time to time. We will notify you of any changes by posting the new Privacy Policy on the FLOMM! website. You are advised to review this Privacy Policy periodically for any changes.
CONTACT US If you have any questions about this Privacy Policy, please contact us: FLOMM! Box 580456, Elk Grove, California 95758–0008 United States.
FLOMM! assumes no responsibility – regarding small talk or gossip – for the villain known as The hEAR.
This Privacy Policy was published, generated and adapted from TERMSFEED.