Lawyer:
Your Honor, my client has instructed me to remind the court how rich and important he is, and that he is not like other men.
Mr. Trump:
I should be able to grope as many p***ssies as I want!

Can all my friends
in NYC
go down to Trump Tower
and lob prepaid cellphones
at it
until Teh Dahn catches one
and
goes on a tweet rampage
about women
betraying his erection
or whatever?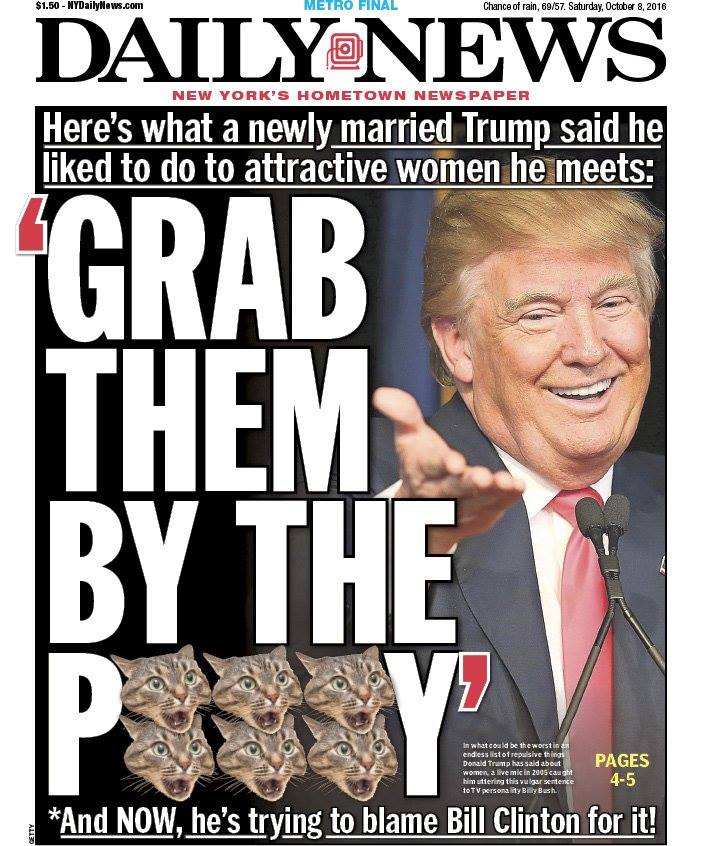 And you know,
if you're a dude
that has no problem
with what's just come out
about Trump on that tape
I *guarantee* you
several of the women
in your life
have problems with you
they are afraid
to bring up.
—jason malmberg
Flommist Jason Malmberg is a simple man who believes in brown liquor and small dogs. He also makes art sometimes. Copyright © 2016 Jason Malmberg.
FLOMM FEATURES SOME
of the brightest stars in our zeitgeist
but creating content across numerous platforms
needs a little audience participation

PLEASE CLIC BELOW to donate to the cause





JOIN THE MOUVEMENT ! GET EXCLUSIVE STUFF !


clic
「 HIER 」 to return to the DER TUNG front page