Apparently the FLOMM villain – The ThWINGh – managed to raise a few eyebrows with the content management team that handles custom U.S. Postage at Zazzle.
We submitted our design in July (aiming for availability on the 28th, our anniversary) –
and
after a few questions about ownership (all FLOMM game characters are made from copyright free elements – we even have our sources listed in our bibliography) our annual commemorative stamp is now available!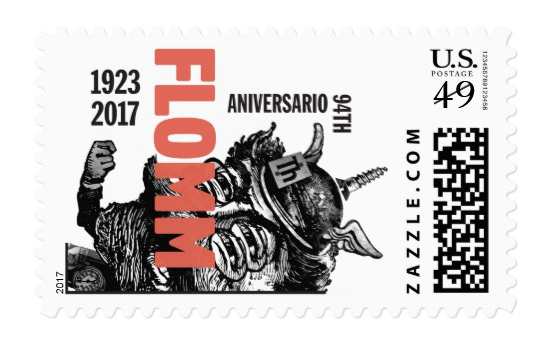 Why 94 years? To honour my dad, who was born 28 July 1923.
Go get a sheet. Let your postal carrier now be fraid of The ThWINGh!
Note: As always these stamps are only available thru end of year.


—steve mehallo
Flommist Steve Mehallo is a graphic designer, illustrator, font designer, educator, foodie and gadfly. He is the creator and founder of FLOMM!
FLOMM FEATURES SOME
of the brightest stars in our zeitgeist
but creating content across numerous platforms
needs a little audience participation

PLEASE CLIC BELOW to donate to the cause





JOIN THE MOUVEMENT ! GET EXCLUSIVE STUFF !


clic
「 HIER 」 to return to the DER TUNG front page