This web page represents a legal document that serves as our TERMS AND CONDITIONS ("Agreement") and it governs the legal terms of our website, http://flomm.us, sub-domains, and any associated web-based and mobile applications (collectively, "FLOMM!"), as owned and operated by Steve Mehallo ("us", "we", or "our"). • By accessing or using FLOMM! in any manner, including, but not limited to, visiting or browsing FLOMM! or contributing content or other materials to FLOMM!, you agree to be bound by these Terms and Conditions. Capitalized terms are defined in this Agreement. • This Agreement was last modified on 29 March 2017.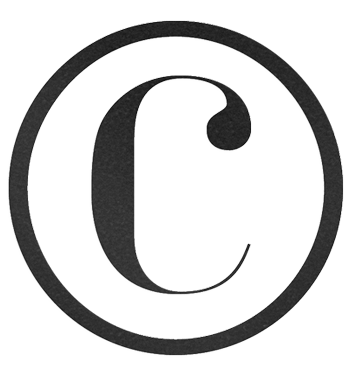 Personality always contains something unique. It expresses its singularity even in handwriting, and a very modest grade of art has in it something irreducible, which is one man's alone. That something he may copyright unless there is a restriction in the words of the act.
JUSTICE OLIVER WENDELL HOLMES, JR. (1841–1935), from BLEISTEN V DONALDSON LITHOGRAPHING CO., 1903
INTELLECTUAL PROPERTY FLomm THE BATTLE For MODeRN 1923 is Copyright © 2013– Steve Mehallo. All rights reserved. FLOMM! and its original content, features and functionality are owned by Steve Mehallo and are protected by international copyright, trademark and/or patent, trade secret and other intellectual property or proprietary rights laws. FLOMM! may contain our service marks or trademarks as well as those of our affiliates or other companies, in the form of words, graphics, and logos.
Unity is a trademark of Unity Technologies or its subsidiaries or affiliates. Apple, iPod, iPhone and iPad are trademarks of Apple Inc., registered in the United States and other countries. Adobe and Typekit are either registered trademarks or trademarks of Adobe Systems Inc. in the United States and/or other countries. Amazon is a trademark of Amazon.com, Inc. or its affiliates. All other trademarks are the property of their respective owners.
DISCLAIMER OF WARRANTIES FLOMM! is provided "as is," with no warranties whatsoever. Using the FLOMM! website, downloading or obtaining FLOMM! software or materials is at your own discretion and you are solely responsible for any damages to your computer and/ or devices that may result. Some states or other jurisdictions do not allow the exclusion of implied warranties. You may have rights that vary from state to state, jurisdiction to jurisdiction.
LINKS TO OTHER SITES FLOMM! contains links to third-party sites that are not owned by Steve Mehallo. These links are provided solely as a convenience to you.
FLOMM! has no control over, and assumes no responsibility for, the content, privacy policies, or practices of any third party sites or services. We strongly advise you to read the terms and conditions and privacy policy of any third-party site that you visit and we welcome any feedback you may have about these sites.
PARENTAL GUIDELINES FLOMM! believes in FREEDOM OF SPEECH and is ANTI-CENSORSHIP in our policies, therefore FLOMM! will not back away from posting or discussing content that may be considered adult in nature. While the FLOMM! game itself has a suggested 12+ rating, FLOMM's overall web presence contains a disclaimer: No individual under the age of thirteen (13) should be using the FLOMM! website and/or social networks; and in some jurisdictions, this age limit may be higher. Some FLOMM! posts may contain one or more of the following: Crude indecent language, unrestricted internet access, frequent and intense mature, horror, and suggestive themes, strong sexual content, nudity, violence or references to alcohol, tobacco, and drugs. Parental discretion is therefore strongly advised.
HUMOR FLOMM! may contain humor and sarcasm that some individuals may find offensive. You are advised to either "deal with it" or to simply ignore us. We are "acting out".
GOVERNING LAW This Agreement (and any further rules, polices, or guidelines incorporated by reference) shall be treated as though it were executed and performed in California, United States and shall be governed by and construed in accordance with the laws of California, United States without regard to conflict of law principles. In addition, you agree to submit to the personal jurisdiction and venue of such courts. Any cause of action by you with respect to FLOMM! must be instituted within one (1) year after the cause of action arose or be forever waived and barred. Should any part of our Legal Terms be held invalid or unenforceable, that portion shall be construed consistent with applicable law and the remaining portions shall remain in full force and effect. To the extent that any Content in FLOMM! conflicts or is inconsistent with our Legal Terms, our Legal Terms shall take precedence. Our failure to enforce any provision of our Legal Terms shall not be deemed a waiver of such provision nor of the right to enforce such provision. The rights of Steve Mehallo under our Legal Terms shall survive the termination of our Legal Terms.
CHANGES TO THIS AGREEMENT We reserve the right, at our sole discretion, to modify or replace these Terms and Conditions by posting the updated terms on the FLOMM! website. Your continued use of FLOMM! after any such changes constitutes your acceptance of the new Terms and Conditions.
Please review this Agreement periodically for changes. If you do not agree to any of this Agreement or any changes to this Agreement, do not use, access or continue to access FLOMM! or discontinue any use of FLOMM! immediately.
TERMINATION We may terminate your access to FLOMM!, without cause or notice, which may result in the forfeiture and destruction of all information associated with you. All provisions of this Agreement that by their nature should survive termination shall survive termination, including, without limitation, ownership provisions, warranty disclaimers, indemnity, and limitations of liability.
CONTACT US If you have any questions about this Agreement, please contact us: FLOMM! Box 580456, Elk Grove, California 95758–0008 United States.
No fetuses were harmed in the making of FLOMM!
This Agreement was published, generated and adapted from TERMSFEED.