Brand new season and brand new things to learn.
This is the the best way to describe what is happening right now as we climb into my closet and hit record.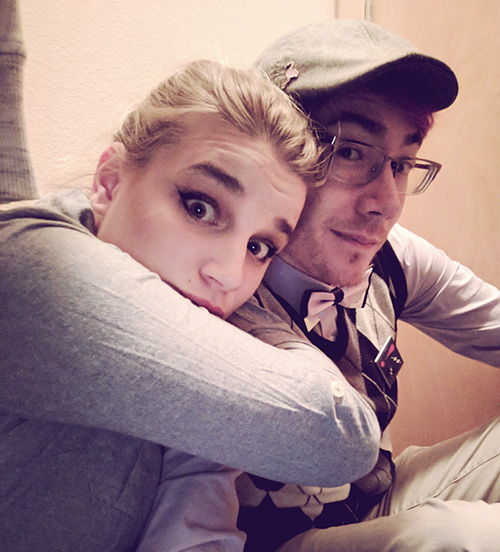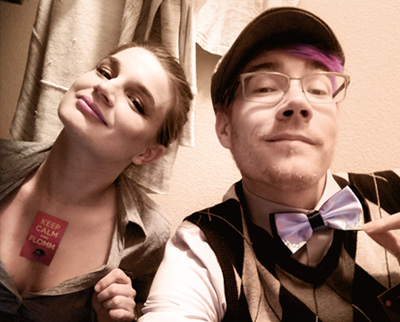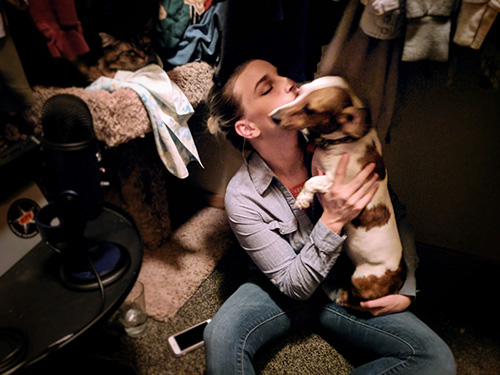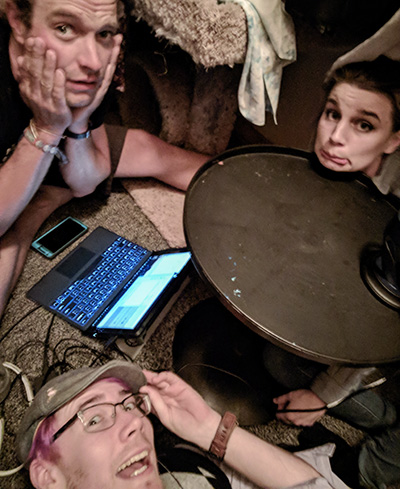 Our focus is a whole nü batch of artists (and flommists) sitting down with us – and where we can interact with listeners.
I have to admit I hardly listened to our last season myself. That was maybe the result of many different things, but mostly my own embarrassed cringe whenever the play button was pressed.
I've adjusted and the content I hear from our new season gets me wildly excited. We are introducing great forms of art for our listeners. It is holding up to our statement "Welcome to an art world you've yet to discover." For me – as I envisioned this project about two years ago – this is the most important thing. Personally for me, I'm learning whether or not the radio persona I've put forward is the one I want representing me. It's the version of myself that is freeflowing and says whatever.
Does it make for entertainment? I hope it brings some laughs. But with it there's a lack of seriousness and depth to my actual self listeners will not get. Maybe they'll see through it?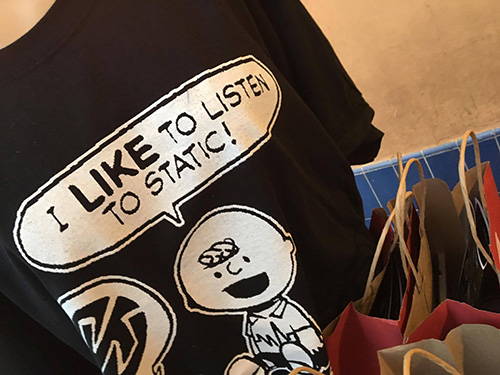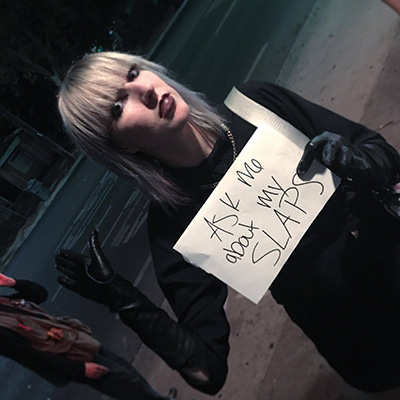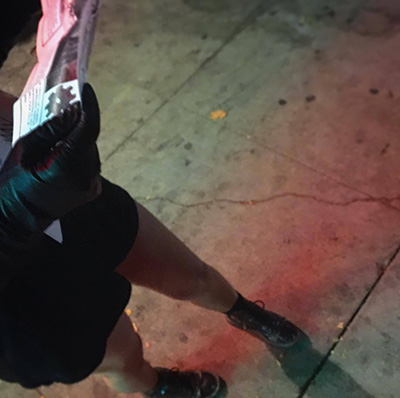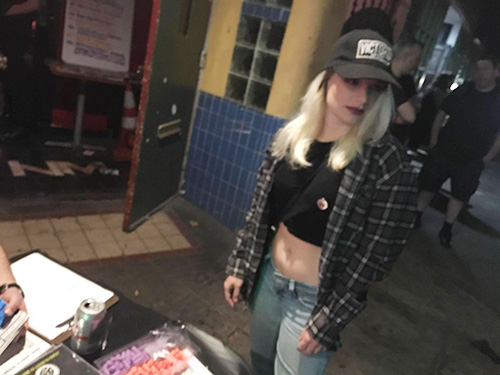 My co-host does an amazing job in filling in with lots of words and questions. He prevents dead air. He's always ready to do an interview with a guest on the spot. Learning each other's cues of when to speak and let the other one go is one thing that is part of our learning process.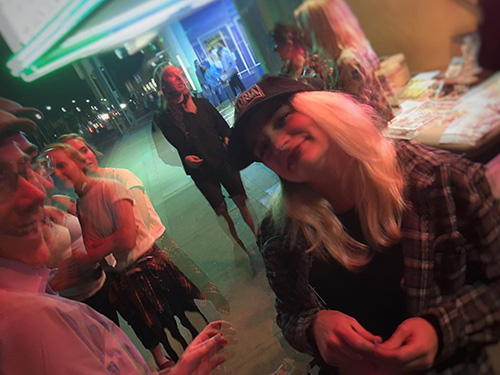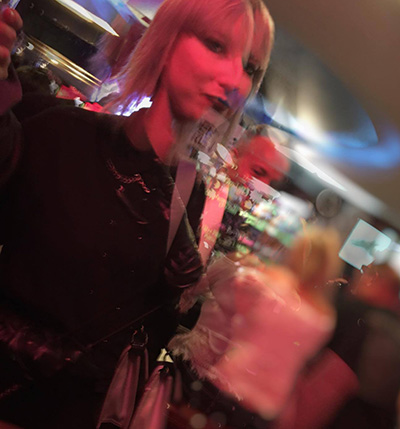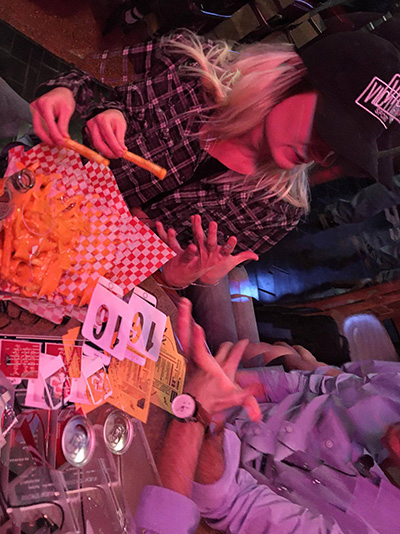 Something our audio guy said to me the other day talking about the show, "It sounds like you are planning things out." I laughed because this season has taught me more about that; more of what it takes to make a good show, rather than putting one on.
And also nü:
Our patrons hear our podcast first. For just a dollar (or mor), donate here.
Plus, if you become a patron, we'll even tell you the meaning of the word 'FLOMM.'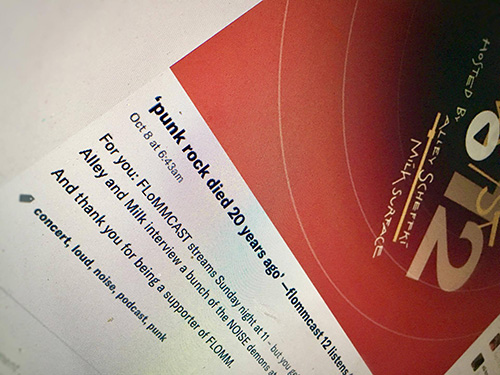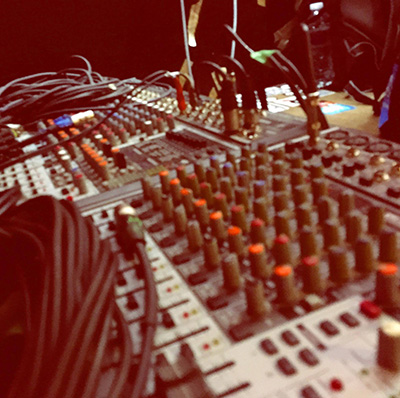 This is all I have to say right now as my bath water has turned cold (daily bath soaks are ritual currently due to medical things) and I want to get out to start my day.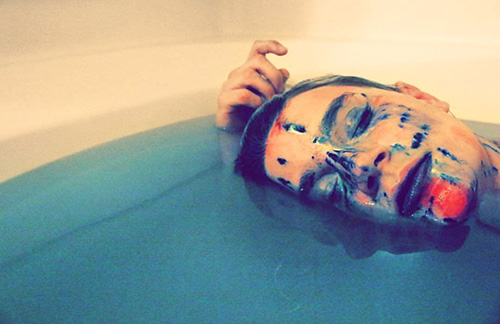 Listen to FLoMMCAST, so far this season kicks season one's ass.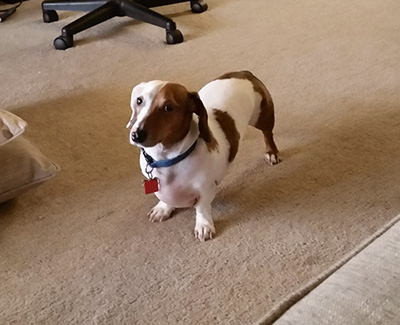 FLoMMCAST is Big Approved™
FLoMMCAST
on itunes
on google play
on tunein
on stitcher
on tumblr
on soundcloud


—alley scheffki
Flommist Alley Scheffki is 23 years young, 'I am the blue rose. Dies ist ein wunsch für freiheit.' Copyright © 2017 Alley Scheffki. Alley is also the driving force and host of FLoMMCAST. Photos by Milk, Mehallo und moi.
FLOMM FEATURES SOME
of the brightest stars in our zeitgeist
but creating content across numerous platforms
needs a little audience participation

PLEASE CLIC BELOW to donate to the cause





JOIN THE MOUVEMENT ! GET EXCLUSIVE STUFF !


clic
「 HIER 」 to return to the DER TUNG front page