I wish I could describe how depression really feels to me when people ask.
It's not something I can put into words easily, which is why I draw my feelings instead of expressing them.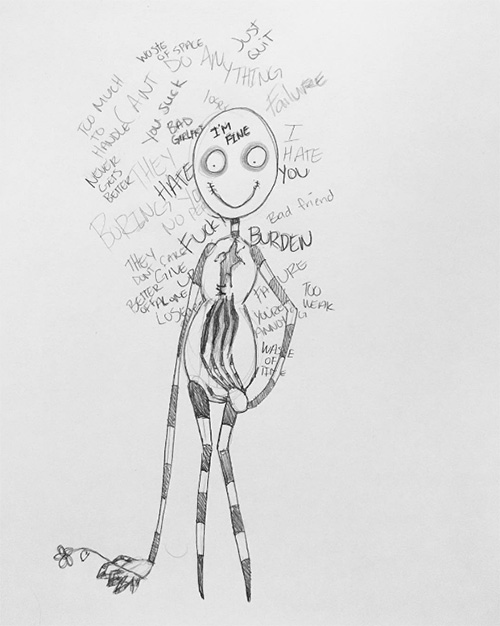 The only way I can really think of how to explain it is, I look at my life from an outside perspective, and yeah, everything is great. I have a roof over my head, amazingly supportive people in my life, I take care of myself, and maintain a decent social life. I have a good sense of humor, and I make okay stir fry.
But when I am anxious or depressed, it's like I'm experiencing these things by watching them through a window. I know how I am supposed to feel, and when I'm supposed to laugh, but it doesn't really feel like I am living in it, I'm just a viewer. And I care so deeply for the people in my life that I often feel like I'm letting them down because I'm not living up to my own standards. Logically, I know it's not true, and I know I'm too critical of myself.
It's a constant battle of taking care of myself while feeling like I'm disappointing people. Some days really are hard, but you're right there will always be something worth it! I hope you're doing well, it's been a long time!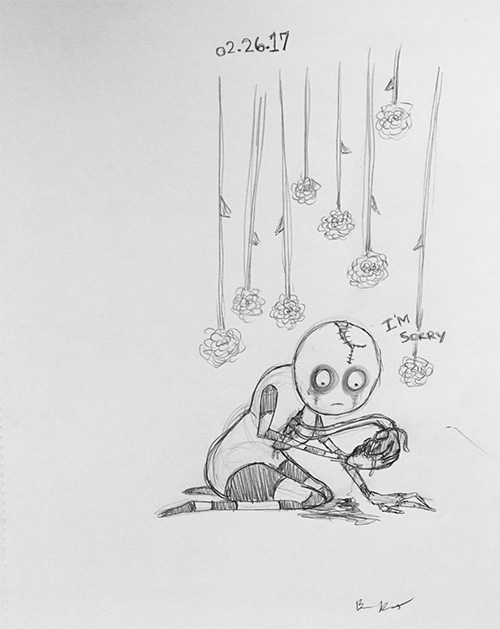 I'm not writing this to say things are bad; my life is very good, and I'm thankful everyday for everything, and everyone I have with me. I think I'm writing this more for myself, to let myself know it's okay to have bad days, and that I am a work in progress. To let myself know it's okay that I don't have my life figured out right now, and I need to just take a step back and stop punishing myself for things that happened that were out of my control.
Maybe today I'm taking a break from pushing myself towards what I want. Maybe today is just a day I need to be okay with not having a plan. Maybe today is a day I should be proud of myself for getting out of bed and getting dressed, when all I wanted to do was sleep.
I really don't mean to complain, I really do feel very fortunate to have my life. Sometimes it just feels good to get things off my chest, so I can see that it will pass. I can win this fight.


—briauna rupert
Flom­mist Briauna Rupert is made up of 50% anxiety, 50% Salsa Verde Doritos. She also doesn't get mad, "I just make SIMS of my enemies and lock them in the basement." Copyright © 2017 Briauna Rupert.
Find Briauna's Melancholy Monsters: Art created from anxiety on Etsy
clic
「 HIER 」 to return to the DER TUNG front page