My favorite George Romero (1940–2017) anecdote is about the OG release of Night of the Living Dead in 1968.
Back then movies didn't just come out, run for a few weeks and close. There were re-releases, changes in theaters, changes in programs, the drive-in circuit etc. Long before they would end up on TV.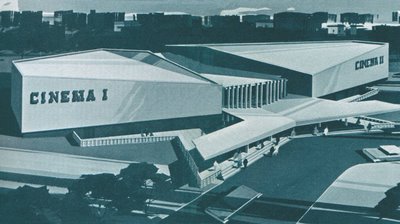 One of the 'programs' (programming films of like interest and genre for rep houses, etc) was the Saturday kiddie matinee.
Back in the day people would drop their kids off in the morning and let the theater babysit them, more or less. They would program a slate of stuff geared to kids: Some cartoons, some youth-focused newsreels, children's movies, etc. This was still a year or two before the advent of the MPAA ratings system (G, PG, R etc) so film contents was still largely governed by the chaste Hays Code and parents could trust their kids wouldn't see objectionable content.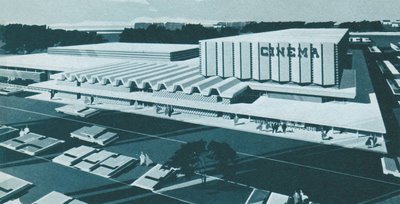 In the late 60s, the horror genre had been mostly abandoned to wholesome fare that catered to safe creepy. Gothic haunted house movies, monsters, etc. It was a genre that was now considered kids stuff, owing no small favor to the Hays Code's sanitizing effect on film.
Night of the Living Dead existed outside of all that. It was a small indie flick that had come out and sunk without much notice. Nobody really saw the thing. And that is how it ended up slotted into a matinee for very young children.
The kids were straight up *traumatized* by what they saw onscreen.
And a young Roger Ebert was there.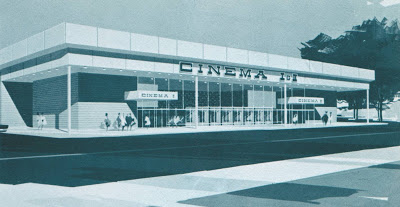 —jason malmberg
Flommist Jason Malmberg is a simple man who believes in brown liquor and small dogs. He also makes art sometimes. Copyright © 2017 Jason Malmberg. Cinemas found via Pleasant Valley Shopping.
FLOMM FEATURES SOME
of the brightest stars in our zeitgeist
but creating content across numerous platforms
needs a little audience participation

PLEASE CLIC BELOW to donate to the cause





JOIN THE MOUVEMENT ! GET EXCLUSIVE STUFF !


clic
「 HIER 」 to return to the DER TUNG front page